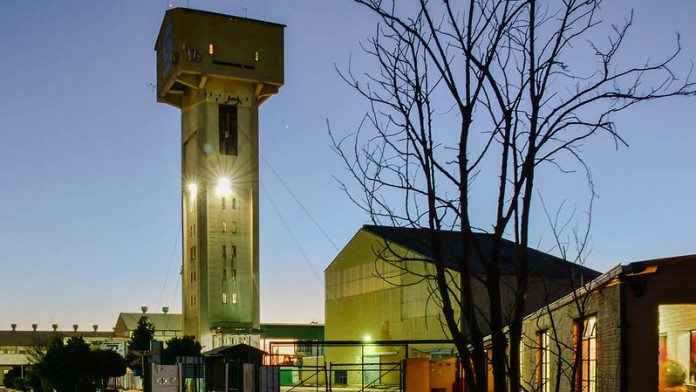 SIBANYE was set to lower its gold production guidance for its 2017 financial year owing to shaft closures when it reports its results for the first half on August 30.
"After a difficult H1, we think that production guidance is likely to be trimmed in the H1 results given the shutdown of operations, and we look for clarity on Sibanye's ability to reach cost guidance," said RBC Capital Markets analyst, Richard Hatch in a note today.
This followed the South African firm's trading statement in which it forecast a R4.8bn headline loss largely down to non-recurring items consisting of R2.8bn in impairments for Beatrix West and Cooke, two of its gold operations which are due to be closed, and a R1.1bn provision for payments to former employees suffering from silicosis. Hatch said the one-off costs made for a "noisy" set of numbers.
Sibanye announced on August 3 that it was to restructure its Cooke and Beatrix West operations potentially affecting 7,500 workers – roughly 13% of its workforce. It said today discussions with stakeholders continued.
Stripping these out, the first half loss was "… in line with our estimates [-R357m]" said Hatch. "The gold business performed in line with our expectations, with the upside coming from the platinum group metal (PGM) business, which delivered better costs and has guided to production upside; this is helped further by a recent rally in the basket price, which helps both the South Africa and US operations," he said.
In addition to Kroondal Platinum Mine and the Rustenburg shafts bought from Anglo American Platinum last year, Sibanye also purchased Stillwater Mining which is predominantly a palladium producer. The palladium price has gained about 31% since the beginning of the year. Stillwater was incorporated into Sibanye on May 4.
On a normalised basis, share earnings are expected to be at least 165 cents for the half year compared to previous normalised earnings adjusted to account for a recent rights issue of 152c/share – a decline of about 143%, Sibanye said.
Gold production for the six months fell 8% to 688,600 ounces mainly due to the suspension of operations at Cooke 4 in the second half of its 2016 financial year, the impact of illegal mining at the Cooke operations, and lower volumes and grades at Beatrix West.
Were Sibanye to exclude the Cooke operations and Beatrix West from its figures, the group all-in sustaining costs (AISC) would have been some R25,000 per kilogram lower than the R485,441/kg it expects to report.
Commenting on its South African PGM mines, Sibanye said production would be about 590,000 oz which was likely to position the group to achieve the upper end of its annual guidance while the average operating cost would be about R10,400/4E oz.
"This reflects the positive progress made in realising cost and operational synergies and reflects possible upside to the initial R800m in annual benefits identified," it said.
"The continuing integration of the South African PGM operations has been pleasing, with the solid performance delivered toward the end of 2016 being maintained during the first half of 2017," it said.
Commenting on Stillwater, Sibanye said: "Mined 2E PGM production for the two months under Sibanye's control of approximately 93,800 oz at AISC of $622/2E oz, is expected. On an annualised basis, this compares favourably with reported production of 549,000 oz and average AISC of $622/2E oz in 2016."