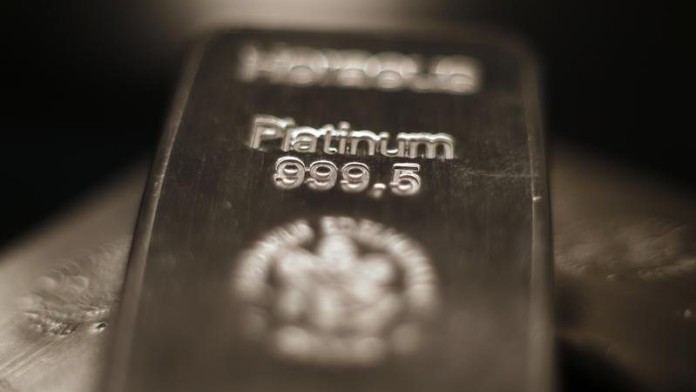 THE R200m increase that would take total cost savings at Sibanye-Stillwater's South African platinum assets to R1bn – achieved two years ahead of schedule – meant the group would not close up to 300,000 ounces of previously unprofitable production, it said in an announcement today.
Citing Sibanye-Stillwater CEO, Neal Froneman, Miningmx reported in February this year that between 200,000 oz to 300,000 oz of annual platinum production was vulnerable at Rustenburg Platinum Mines and Kroondal Platinum, assets bought from Anglo American Platinum and Aquarius Platinum for a combined R8.5bn in 2015 and 2016.
Now those ounces were effectively safe notwithstanding the relatively sluggish platinum price which has been overtaken in dollar terms by palladium. Palladium has gained 62% in value during the last 12 months and is currently trading at just over $1,000/oz.
"While we anticipate further opportunities to reduce costs and unlock operational synergies over time, the South African platinum group metal (PGM) operations are now well positioned to benefit from firmer PGM prices," said Froneman today. He also acknowledged the role played by the Competition Commission which approved the initial restructuring in which jobs at the mines were cut by 520 earlier this year.
Sibanye estimates that 15,000 jobs at Rustenberg may have had to close if this initial restructuring had not been allowed by the Competition Commission.
"Sibanye-Stillwater is now pleased to advise that as a result of the realisation of substantial synergies, post the successful integration of Rustenburg and Aquarius into the larger Sibanye-Stillwater group, the closure of these conventional business units has been averted," it said in its statement.
The group reported profits from its PGM operations for the first six months of its financial year in August and said PGM output for the full year would be between 1.1 to 1.15 million oz compared to previously forecast production of 1.05 to 1.1 million oz. Annual cost savings had already reached R550m at the half-year and would exceed the original R800m target by R200m, the group said at the time. "This is significantly earlier than the three year period we had initially guided to, to realise these benefits," said Sibanye-Stillwater.
The news may come as bad news to the platinum sector, however, which is cutting newly mined supply but not as aggressively as may have been originally hoped.
SIBANYE GOLD
Notwithstanding the efforts at the PGM operations, Sibanye-Stillwater is nonetheless to shut its Cooke gold and uranium operations where illegal mining involving hundreds of employees and illegal miners have helped worsen the operation's performance.
Some 7,400 employees would be affected by restructuring at Cooke 1 – 3 and Beatrix West resulting in a downgrade in Sibanye-Stillwater's full-year gold production guidance to between 1.35 million to 1.38 million oz from a previous base of about 1.6 million oz. The restructuring would cut all-in sustaining costs R25,000 per kilogram which would cost roughly R1bn to conclude.
Froneman said he did not expect further restructuring, however. "The core assets of Kloof and Driefontein are running well," he said. "We have not cut back on capital for ore reserve development, or maintenance, or the down dip extensions at Kloof and Driefontein. My view is that this is the base going forward," he said of the new gold production target.
Earlier this month, Sibanye-Stillwater said it would bring on its Blitz project, attached to the Stillwater assets in the US, some three months quicker than anticipated. This has helped push Sibanye-Stillwater's business case which is beginning to win over analysts again in the last two weeks.
The focus now will fall on debt reduction. Sibanye-Stillwater suspended the dividend at the half year as net debt increased to $1.69bn as of the close of the first half of its financial year on June 30.
This equates to net debt to earnings before interest, taxes, depreciation and amortisation (Ebitda) of 2.6:1 – a level described by the group as "temporarily elevated". It represents a more than 300% increase in net debt year-on-year, and is roughly 56% of Sibanye-Stillwater's market capitalisation.