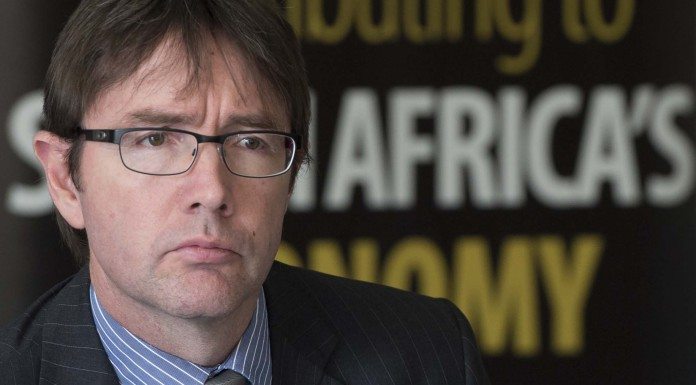 SOUTH Africa's Chamber of Mines will turn to the courts again should the Department of Mineral Resources (DMR) record the current draft of the mining charter in the government gazette next month.
"While our preference is to engage on key issues with Government to achieve practical workable outcomes, as with any issue, the courts remain an option to the Chamber and its members," said Roger Baxter, CEO of the Chamber of Mines in a statement to Miningmx.
Mosebenzi Zwane, South African mines minister, said on February 7 there was a clear determination to gazette the charter in March although he did suggest there would be engagement with stakeholders.
Quoting Zwane, Fin24 said: "We want to put it clearly, although we're consulting with stakeholders at the end of the day, government will take a decision and then gazette (the charter). That's what we're going to do".
Whilst Baxter was not specific on the court action to which it may turn, it is thought the Chamber could interdict the charter. While this would not stop it being gazetted, it would be possible to set it aside.
Hulme Scholes, an attorney for MalanScholes, has also said he would take legal action to block the charter especially as the High Court is deliberating over his application to have the mining charter judged void.
Baxter said the South African mining sector had not yet had sight of a redrafted mining charter although it is aware of some of its new provisions – most of which it believes are impossible to reach.
Some of what it knows of the charter is contained in a presentation by Moza Mabuza, the former deputy director-general of the DMR, to South Africa's parliament on November 16 in which he outlined elements of the proposed charter.
A major objection to the new charter is that the South African mining industry would face additional levies and taxes of R2bn to R3bn a year whilst R2bn already contributed by it for human resource development will be diverted into a new tax collection entity.
"The Chamber remains deeply concerned that the DMR's draft reviewed mining charter in its current published form contains unachieveable targets," Baxter said.
The Chamber has previously prepared an application to have the High Court provide a declaratory order over the issue of 'once-empowered, always-empowered' or continuing consequences as the Chamber has termed it.
Said Baxter: "The application by the Chamber for a declaratory order in respect of the ownership elements of the charter remains in place.
The Chamber has not yet applied for a court date while negotiations with the DMR have continued, said Baxter. "That action will remain suspended, but not withdrawn, until an acceptable outcome has been achieved," he added.