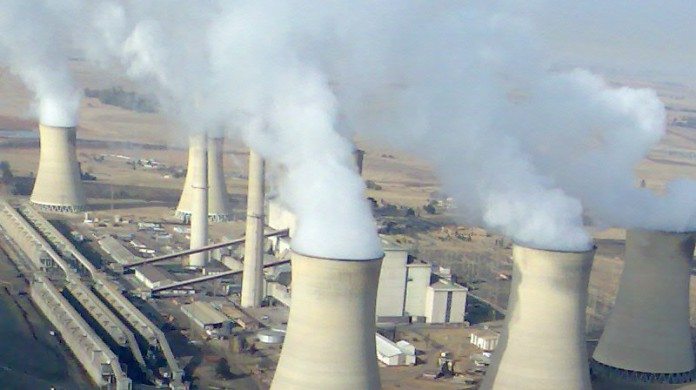 ESKOM said the cost of amortising the capital expenditure of Anglo American's New Denmark mine was in its calculations when it said it paid R1,600 per tonne of coal supplied to its Tutuka power station in April and May.
It also called on the UK-listed group to "radically" improve the performance of the mine which sends about 3.6 million tonnes a year of coal to Eskom's Tutuka power station near Standerton in South Africa's Mpumalanga province.
Eskom executive for group generation, Matshela Koko, raised eyebrows yesterday when he said the cost of Anglo's coal from the Mpumalanga colliery was "unacceptable" at R1,600/t as it was nearly double its average cost of coal.
Anglo American responded later that day saying the average cost of its supply from New Denmark to Tutuka power station was closer to R668/t.
However, Eskom provided an update today saying, in effect, it was making a broader point that cost plus mines such as New Denmark no longer provided the strategic advantage to Eskom that was intended when they were first built.
Cost plus mines were popular in the past as Eskom had the capital to pay the capital expenditure for new supplies of coal provided the coal mined from them was delivered, tailor-made, to Eskom power stations at a percentage above the operating cost.
"The point that Eskom's group executive for generation, Mr Matshela Koko, was making yesterday is that it is unacceptable that coal from New Denmark Colliery is more than double Eskom's average cost of coal, and possibly one of Eskom's most expensive coal contracts," said Eskom in a statement.
"The investment in New Denmark Colliery was done on a cost-plus basis with an intention of providing a strategic advantage to Eskom and the country in relation to security of supply, and pricing.
"This arrangement is currently not yielding the intended benefits. Eskom therefore urges Anglo American to radically change the performance of the mine to be in line with intended expectations," said Eskom.
Asked in an interview today as to how Anglo could achieve this, Brian Molefe, CEO of Eskom, said he expected the group to declare it was doing all it could. "That would be their natural response to what we have said," he said.
Said Eskom: "Anglo American was quoted in the media as saying that it charges Eskom R668/ton. Even if this was correct, the price would still be high as this is more than 70% above Eskom's average price of coal".