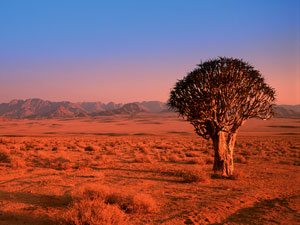 [miningmx.com] – THE Gamsberg project was once the hopeful, blue-sky possession of Gold Fields of South Africa (GFSA) when, in the late Nineties, the project's development was met with much sucking of teeth by analysts and the like.
The problem with the deposit is that there are high levels of contaminants. Gamsberg is also relatively low-grade; or was then.
One of the features of the commodity market today, however, is that most projects are lower grade than they were 20 years ago.
What's also happened is that mining technology has become more advanced such that it's now possible to re-mine the Witwatersrand's gold dumps at a profit while Indian utilities are better now at burning of low grade coal much to the chagrin of the South African government which wants to protect coal from exporters that Eskom might ordinarily use.
Similarly, the manganese in the ore at Gamsberg can be removed with a high degree of confident the Northern Cape prospect can finally deliver up its long-held promise.
At least, that's the contention of Kishore Kumar, CEO of Vedanta's base metals Africa business who told Miningmx in an interview on November 13 that Vedanta had spent the four years since buying Gamsberg from Anglo American working on ways to treat the Gamsberg ore.
"When we took over [Gamsberg] in 2010, we committed to deliver the project,' said Kumar, adding that Vedanta also had the advantage of having dealt with the technical challenges of producing refined zinc from sulphide deposits at its operations in India.
"We have been able to crack the separation of high manganese in the ore,' he said.
"Our colleagues have been working on this for the last four years and we will now upgrade the Skorpion refinery at a cost of $150m and be in a position to treat higher manganese concentrate,' he said.
First metal from Gamsberg will come on stream in 2018 which is when Vedanta expects the supply deficit in the zinc market to expire, but Kumar does not believe this create price challenges for the firm's Northern Cape zinc.
It's in that year Vedanta's production from Lisheen and Skorpion, also bought from Anglo American along with Gamsberg, grinds to a halt taking out about 250,000 tonnes of material which will be replaced by Gamsberg.
Vedanta produces about 1.4 million tonnes a year of zinc, equal to about 10% of the world market. "Gamsberg will just fit in and partially offset the production from the closed operations,' said Kumar.