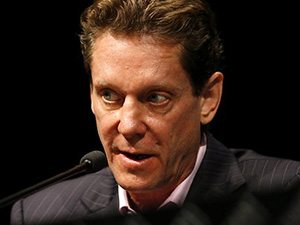 [miningmx.com] – IVANHOE Mines has agreed to sell 49.5% in its Democratic Republic of Congo copper project, Kamoa, to China's Zijn Mining Group for $412m, the company said in an announcement.
Zijn can earn another 1% in the project, and its control, if it successfully raises 65% of the first phase development costs for the project. The Chinese will also sign an off-take agreement for roughly half of the project's copper output.
"This agreement with Zijin, one of the world's most accomplished miners, is further confirmation of Kamoa's distinction as one of the most significant, undeveloped mineral discoveries of our age and charts a course for the realization of significant benefits for all of Ivanhoe's and Zijin's stakeholders as well as the Congolese people," said Robert Friedland, executive chairman of Ivanhoe Mines.
Ivanhoe Mines, which is listed in Toronto, is also invested in the Platreef project in South Africa's Bushveld Complex. The company' shares were down 2.5% at the close of trade on May 25 and had registered a 17% decline on a 12 month return basis.
In terms of the agreement, Zijn will make an initial payment of $206m in cash on the closing of the transaction, expected on or about July 31, 2015, subject to approvals by China's government, and certain other customary closing conditions.
Thereafter, Zijn will pay the remaining $206m in five equal installments, payable every 3.5 months from closing and continuing through the remainder of 2015 and into 2016, Ivanhoe Mines said in its announcement.
A further 1% of the project will be sold by Ivanhoe to Crystal River Global, a company owned by So Hon Chun, who is a former executive of state-owned Chinese investment firm CITIC and a friend of Zijn's chairman, Chen Zhuolin. Zijn will have an option over the 1% that Chen will buy for $8.32m from Ivanhoe through a non-interest bearing 10 year promissory note.
In March, Ivahoe issued new shares equal to 9.9% of the firm to Zijn raising C$105m ($82m) for working capital purposes. Ivanhoe said at the time that it and Zijn were participating in 'friendly discussions' regarding another investment in Kamoa.
Ivanhoe said in 2013 that a preliminary study of Kamoa indicated a first phase $1.45bn outlay producing 300,000 tonnes of copper concentrate a year.
By the fifth year, however, the concentrator would be expanded producing a further eight million tonnes a year (mtpa) and an on-site smelter would be built which would yield about 300,000 tonnes a year of blister copper.
The assessment of Kamoa was based on a long-term copper price of $3 per pound ($/lb) and payback of eight-and-a-half years. Cash copper is currently trading at about $3.16/lb equal to $6,967 per tonne.