Zambia minerals policy stirs investor fear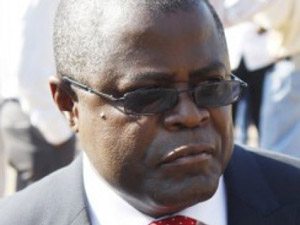 [miningmx.com] – ZAMBIA'S mines minister,
Specialist bank Investec, in its response to Yaluma's demand, said one of the major
stumbling blocks to the policy was power – or the lack of it.
Zesco, Zambia's state-owned electricity utility which relies on hydroelectricity for its
about 90% of output, this month (June) asked mining companies to cut their power use
because low rainfall had shrunk water levels.
Zesco has a generating capacity of 2,200MW – about 560MW less than it needs – and
according to its website load-shedding lasts up to eight hours each day in different
areas.
Since smelting and other processes required for downstream beneficiation are
notoriously power hungry, mines will need to build their own generating capacity – a
prospect that is likely to push smaller operations into a corner particularly because of
the rock bottom resources demand.
On January 23, the copper price dipped to a five-and-a-half year low of around $5,353 a
tonne, below the estimated average marginal cost of production of $5,500/t.
This production cost estimate is higher even than the marginal costs of older, deeper
Zambian mines, which are more expensive to operate.
At the end of June, copper was trading at around $5,842/t, a little more than a 40%
drop from the spectacular $10,000/t the metal reached in 2011.
Bruce Dickinson, Africa analyst at Webber Wentzel, said this week while it was "noble
and right' that the country should benefit from its own mineral wealth, the right state
policies needed to be in place to attract downstream industries.
The country will need to incentivise investors for these industries, which "don't form part
of the core business' of the mining companies.
Dickinson said some mining companies might consider partnering with the processing
companies they sell their product to to establish operations in the country, but the
environment would need to be attractive.
Fiscal uncertainty is yet another serious worry for mining companies considering
throwing money at expensive beneficiation projects.
In its analysis of the impact of the proposed law, Investec said in light of the "changes
and uncertainties in fiscal policies we suspect taking a draconian stance will only further
dissuade investment'.
The issue is that President Edward Lunga's Patriotic Front Party snatched victory by a
nail biting 1.6% from opposition party UPND last year.
Lunga took the position after the death of Michael Sata in October. His narrow victory
points to a possible change in leadership in the elections to be held in September next
year.
According to Will Pearson, MD of strategic advisory services firm Triskel Africa, continued
policy uncertainty may lead mining companies to pursue opportunities elsewhere,
including in neighbouring Democratic Republic of Congo, which became Africa's largest
copper producer in 2013.
Canadian miner First Quantum Minerals is one of the few companies in Zambia to own a
smelter. First Quantum recently poured $850m into building a major new plant at its
80% owned Kanshansi mine.
But the company, like many others, has already stalled billions of dollars worth of
mooted investments because of fiscal uncertainty regarding not mining royalties and
VAT repayments.
Zambia in January imposed a massive mineral royalty hike and then withdrew it in April.
The country bumped up mineral royalties to 20% from 6% for open-cast mines and to
8% from 6 percent for underground mines.
However threats to divest by mining companies including Canada-based Barrick Gold
Corporation, the world's largest gold-mining company which owns the R1bn Lumwana
copper mine, helped turn the tide.
As did the Chamber of Mines' estimation that job losses this year alone could amount to
12,000. The original flat rate royalty strategy was reinstated in April although it was
increased to a 9% across the board.
Investec concluded that it was likely Yaluma's demand would be "another own goal' for
Zambia's mining industry.