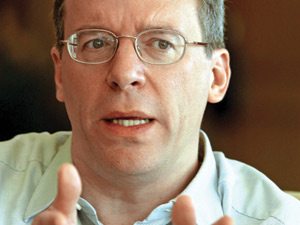 [miningmx.com] – VEDANTA Resources raised the prospect of further cuts in copper production from its Zambia-based Konkola Copper Mines (KCM).
"If copper prices remain low and we see further constraints on power availability that will put some copper production at risk," said Tom Albanese, CEO of Vedanta. He was commenting on the sidelines of the Joburg Indaba mining conference.
On October 2, KCM said it would send an additional 148 workers on forced leave, owing to weak copper prices and power shortages. This follows some 133 employees who were asked to stay away from work while KCM reviewed operations.
"We have reduced our own consumption by 20% in the past few months, but it is not enough to overcome the power deficit, so we have reduced refining capacity and that led us to reduce mining operations," said Albanese.
In September Glencore's Mopani Mines said that it planned to cut 4,300 workers at its Mopani operations for the similar reasons as those of Vedanta.
Zambia has installed capacity of 2,300MW but a drought which has restricted the productive capacity from hydroelectric sources has resulted in a deficit of some 985MW in September versus the maximum recorded demand of about 1,960MW.
Zambia's finance minister, Alexander Chikwanda, estimated recently that the country would produce 25% less copper this year, partly owing to lower power availability. "By the end of the year, I don't think we'll go far beyond, very much beyond 600,000 tonnes," said Chikwanda.
Zambia's power supply deficit tops a difficult 12 months for the southern African country which conducted a volte face on mining royalties under pressure from miners such as Glencore, Barrick Gold and First Quantum.
Albanese said this was a sign that the Zambian government had responded to the crisis facing its copper industry. "The government has recognised that the health of the copper industry is important to its economy," said Albanese.
"They have been more receptive this year than a year ago. This has helped stabilise the industry despite the lower copper prices and the power crisis that is confronting the copper belt," he added.
In his presentation to the Joburg Indaba, Albanese said that Vedanta hope to continue to operate in Zambia's copperbelt for another 50 years. "We see a long-term future in Zambia, but we have to prove we're fit [to do it] so we have had to focus on breaking down costs," he said. KCM's power usage had been reduced to 200MW from 250MW.