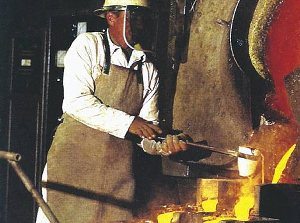 [miningmx.com] – ZIMBABWE is expected to report its highest gold output figures in 11 years, said Reuters citing the country's Chamber of Mines.
"This year the most significant increase is coming from small scale miners," Toendepi Muganyi, president of the Chamber of Mines, was quoted as saying. He was addressing a mining conference in Zimbabwe.
Production is expected to rise this year to 18.4 tonnes from 15.3 tonnes last year. The figure would be the highest since 2004 when Zimbabwe produced 21.3 tonnes, said Reuters.
Click here to read the full article