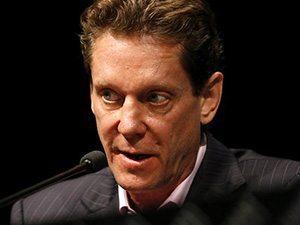 [miningmx.com] – IVANHOE Mines, the Toronto-listed base metals and platinum development company, said a preliminary study of its Kamoa copper venture in the Congo indicated a first phase $1.45bn outlay producing 300,000 tonnes of copper concentrate a year.
By the fifth year, however, the concentrator would be expanded producing a further eight million tonnes a year (mtpa) and an on-site smelter would be built which would yield about 300,000 tonnes a year of blister copper.
The assessment of Kamoa was based on a long-term copper price of $3 per pound ($/lb) and payback of eight-and-a-half years. Cash copper is currently trading at about $3.16/lb equal to $6,967 per tonne.
Cash costs of $1.18/lb would rank Kamoa near the bottom of the global cash-cost curve, Ivanhoe Mines said. The project would have a taxed net present value of $2.5bn and a post-tax internal rate of return of about 15.2%.
"The assessment confirms that Kamoa truly is in a class by itself in terms of the world's known, undeveloped copper deposits," said Robert Friedland, founder and executive chairman of Ivanhoe Mines which is also developing the Platreef platinum project in South Africa. A listing of Ivanhoe Mines on the JSE is planned, possibly before the year-end.
The PEA came with a hefty health warning, however, as the copper on which the project's economics were predicated were still in the inferred mineral resources category, a taxonomy that most lenders don't consider to be sufficient to warrant project finance. "Inferred mineral resources are considered too speculative geologically to have the economic considerations applied to them," said Ivanhoe Mines.
The market didn't seem to much like the findings of the PEA, however.
Shares in Ivanhoe Mines was down 5.5% in initial trade on the Toronto Stock Exchange.
In addition, there was no update regarding potential strategic investors in the Kamoa project. Friedland said in April that the company was in detailed discussion with "… major international mining industry participants".
In terms of the preliminary economic assessment (PEA) published today, Kamoa would also produce an estimated 1,600 tonnes of sulphuric acid per day. The acid would be sold to copper-oxide miners on the Central African copper belt that currently purchase acid from Zambia or from overseas, Ivanhoe Mines said.
In October 2012, Ivanhoe Mines raised $307m in cash taking total equity issued in connection with the venture to $503m.