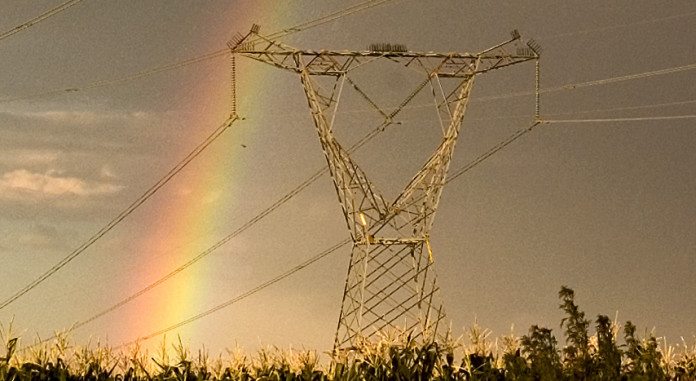 FIRST Quantum Minerals (First Quantum) said it was on course to meet quarterly production guidance from its Zambian operations Kansanshi and Sentinel after reaching agreement with the country's authorities on a power levy.
The Toronto-listed company said in July that copper production guidance from Kansanshi for the year had been increased to some 248,000 tonnes from 240,000t previously, while output from Sentinel had been lowered to 185,000t (195,000t).
In terms of the electricity supply agreement with Zambia's state-owned power utility, ZESCO, First Quantum will pay an increased levy of $0.09 per kilowatt hour. In return, First Quantum will be allowed to import a portion of its total power requirements from alternative suppliers.
The power levy had been a bone of contention this year after the firm refused to pay the increased rate. This led to ZESCO cutting power to Kansanshi and Sentinel, effectively registering another political headwind for First Quantum which has been embroiled in a number of disputes with the Zambian authorities.
In terms of the agreement, the increase in the power levy – from a previous level of $0.06/Kwh – would be imposed in two increments with the first increment beginning immediately. The balance of the increase would be applied once the power import deal had been agreed and formalised.
The tariff will also be reviewed on finalisation of a 'cost of service study' which has been commissioned by the Energy Regulation Board, said First Quantum. The study is expected to be available in early 2018.
"The tariff is backdated to January 2017, with a portion of the arrears to be applied to improving the stability of power supplies for Kansanshi and Sentinel. The Zambian government and ZESCO have committed to provide continuous unrestricted supply of power to First Quantum's operations and to facilitate the importation of power from alternative suppliers," it said.
"The four-week scheduled maintenance of the Kansanshi smelter was completed within the planned time period. The staged restart and ramp-up process was initiated on September 12; steady-state operations are expected during the week beginning September 18, 2017," the company said in an announcement.
First Quantum has had its hiccoughs operating in Zambia over the years. One of the latest disputes with the country's government was in May when Zambia's state investment firm, ZCCM Investments Holdings took First Quantum to the Lusaka High Court accusing the company of committing fraud and seeking as much as $1.4bn.
The Zambia government's legal claim related to alleged fraudulent loans made by Zambian unit Kansanshi Mining to First Quantum – an allegation First Quantum CEO, Philip Pascall described as "vexatious and untrue". Zambia president, Edgar Lungu called on ZCCM Investments to drop the case.
Shares in First Quantum were marginally down on the Toronto Stock Exchange. The stock is about 30% stronger over the last 12 months, however.