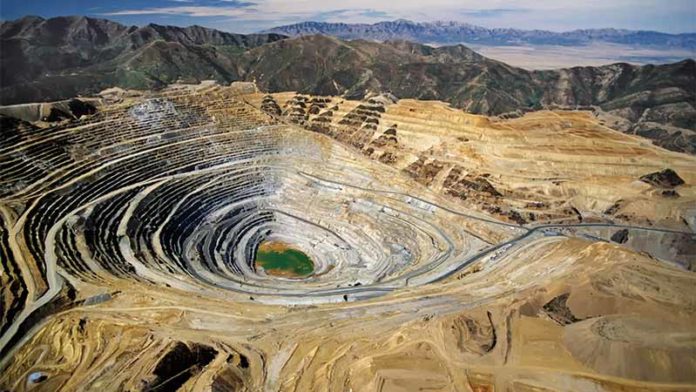 A PROVISIONAL liquidation order brought against Konkola Copper Mines (KCM) by Zambia's ZCCM-IH, a state-owned company, was "an apparent misuse of legal process", said Vedanta Resources which is to oppose the order in court tomorrow.
Vedanta Resources controls KCM which operates copper mines and processing facilities in Zambia's copperbelt region. Some $3bn had been invested in the assets since 2004, according to a Vedanta statement today which also railed against recent hostilities brought to bear against KCM by its 20.6% shareholder, ZCCM-IH.
The High Court in Lusaka will on May 24 hear the provisional liquidation order which Vedanta said today was irregularly processed in that the order was not directly related to the solvency of the business, nor was Vedanta allowed to represent its case (ex parte).
Whilst Miningmx understands that KCM has financial difficulties, ZCCM-IH is not a creditor of the business. As a shareholder with board representation, it would also have been privy to KCM's business decisions which included a recently articulated intention to cut back on its operations amid an increase in mineral royalties imposed by Zambia's government.
Edgar Lungu, Zambia president, appeared to catalyse this week's provisional liquidation order when on May 17, in a visit to the copperbelt region where his Patriotic Front party suffered a recent by-election reverse, he vowed "to divorce" KCM and the country.
"Vedanta has serious concerns about the intentions of the applicants and the procedures that were followed by ZCCM-IH as a representative of government to obtain a provisional liquidation order on an ex parte basis against KCM in an apparent misuse of the legal process to date," said Vedanta in a statement.
It added it would rely "… on the protection of its rights under Zambian law and international norms". It also called again for an urgent meeting with Lungu and certain government representatives to tackle the matter.
Vedanta confirmed its legal representatives in Zambia yesterday served papers notifying ZCCM-IH, KCM and the KCM provisional liquidator of its intention to apply to be joined as a party to the High Court hearing by Justice Banda-Bobo.
However, this application was rejected by the judge on the basis that this could only be considered inter partes with all parties including the provisional liquidator present.
Vedanta concluded that the powers granted to the provisional liquidator by the High Court "… most closely resemble those that would be granted to a liquidator on the final winding up of a business".
Ironically, KCM's financial difficulties would be resolved were some $180m in VAT refunds paid by the state to the company.
There is also a further ominous twist to the legal dispute between Vedanta and ZCCM-IH in that ex-patriot employees are being prevented from leaving Zambia. This development has its echoes in the Tanzanian government's dispute with Acacia Resources.
Chris Sheppard, who heads KCM and was until recently in charge of AngloGold Ashanti's South African operations, remains in the country.
FIGHTING TALK
During his copperbelt visit, Lungu said: "I want to make it very clear that I have come here to sanction, if it's the will of the Zambian people, that we divorce these mines … My position is that enough is enough. The attorney general is here, the lawyers are here. They will guide us how to proceed with this divorce".
Amos Chanda, a spokesman for the presidency, said the country was not planning to nationalise its mining assets. But Lungu's tone was strident. "We know they [mining companies] are liars … They take us for fools. We are not going to be blackmailed by the investors, no. Those who are uncomfortable to stay in our house can go out," he said.
According to reports, the Zambia government plans to introduce a new investor to the copperbelt. "Potential buyers appeared to have been lined up including Chinese buyers," a market source told Miningmx. "Zambia owes the Chinese government significant loans will are due to be called upon next year," the source added. It is also election year, next year.
Zambia's outstanding debt stood at about $9.5bn, about a third of gross domestic product up from $8.7bn at the end of 2017. The International Monetary Fund has said the country is at high risk of debt distress.
FALLING COPPER
Zambia's 2019 copper output could be as much as 100,000 tonnes lower than last year as changes to mining tax drive miners to cut production, said Reuters, citing the comments of Zambia's Chamber of Mines.
"Present forecasts are that copper production, both concentrate and finished copper, will now be drastically lower than last year, and could be as much as 100,000 tonnes lower," it said in a statement.
Referring to tax changes the mining industry says will stymie investment, it said the 2019 tax regime was "… forcing miners to do the unthinkable – to cut production – because many cannot afford to continue producing as before".
Last year's output was 861,946 tonnes, the chamber said.