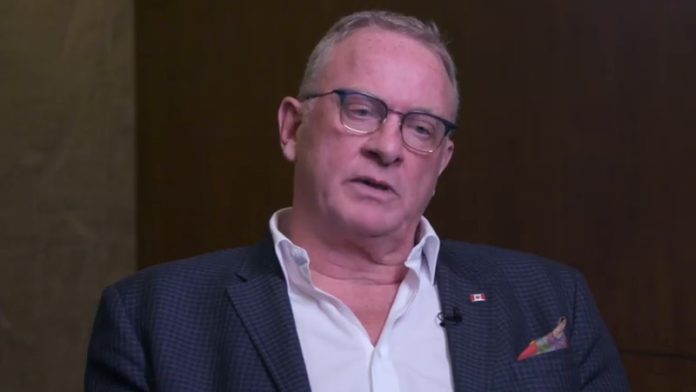 B2GOLD CEO, Clive Johnson, took the unusual step of issuing a statement emphasising the company was not interested in merger and acquisition activity.
"In response to the recent media reports about B2Gold mining acquisitions, I would like to reiterate our long term growth strategy," he said.
"In addition to developing our existing pipeline of projects, we continue our pursuit of significant exploration opportunities in a number of countries. We are not pursuing material development or production mergers or acquisitions," he added.
Bloomberg News reported on May 23 that B2Gold had kicked the tyres at Shamva, a gold mine in Zimbabwe. It said the Canadian company would bid if it were exempted from a law in Zimbabwe that requires producers to sell all the metal to the country's central bank.
B2Gold would pay about a third of the book value for Shamva, last assessed at $167m seven years ago, said Bloomberg News. It would also invest $150m to $200m developing the mine, according to the newswire.
The purchase would be an unusual investment in Zimbabwe's struggling gold sector, with the two biggest producers, Metallon and RioZim, suing the central bank over payment arrangements, it said.
B2Gold's statement was a reiteration of comments made on May 8 in which Johnson was quoted as saying: "Spread the word – no M&A from us". Johnson was speaking during the company's earnings call in which gold production totalled 230,859 ounces, some 6% above budget. "We're not going to pay for ounces," he said.
Johnson said the whilst gold consolidation was likely to continue in the industry, it wouldn't be done at significant premiums. "You have an environment now where people are learning their lesson, which is don't get in bidding wars and pay crazy premiums to acquire companies," he told Bloomberg News.
The nil-premium structure of the merger between Barrick Gold and Randgold Resources was evidence of the attitude towards M&A, said Bloomberg News. That spurred expectations that buyers won't pay much more than the value of the assets to get deals done, the newswire said, citing Johnson.
In the decade-long bull run that took prices of precious metal to a record in 2011, companies bought assets in their rush to ramp up output to meet rising demand for the metal, accumulating debt to close those deals. As prices reversed and the metal languished in a bear market for years, investors hit the exit, leaving many miners unable to service their obligations and forcing them to cut cost to survive, it said.
B2Gold's production for the first half of the year was expected to come in at between 436,000 and 456,000 oz. Assuming an average gold price of $1,300/oz for the period, cash flow for the year from operations is expected to total $410m.
B2Gold produces gold from its flagship Fekola mine in Mali as well as Otjikoko in Namibia and the El Limon and Masbate mines in Nicaragua and Philippines respectively. Gold from Fekola totalled 110,349 oz in the quarter, some 6% higher than budget.