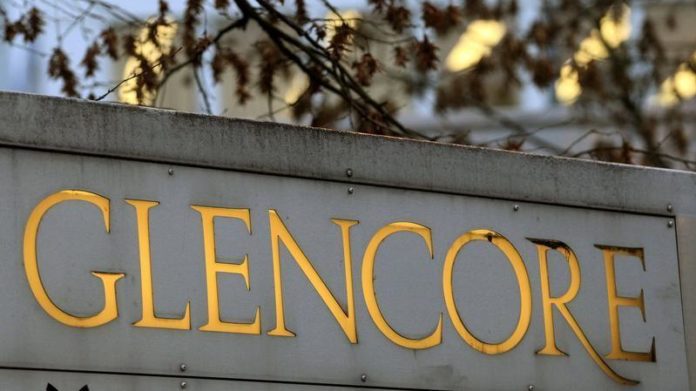 The death toll at the Glencore-owned Kamoto Copper Company (KCC) mine in the Democratic Republic of the Congo has risen to over 40.
Reuters reports that at least 41 artisanal miners were killed today when part of the copper and cobalt mine in southeast Congo collapsed.
Glencore said in a statement posted on its website earlier today that the collapsed galleries overlooking the extraction area in which the illegal miners were working were not linked to KCC operations or activities.
Richard Muyej, the governor of DRC's Lualaba province told Reuters the accident occurred in the KOV open-pit mine at the KCC concession. "It was caused by the clandestine artisanal diggers who have infiltrated (the mine)," he told Reuters.
Glencore said its subsidiary has seen a growing presence of illegal artisanal miners throughout its industrial mining concessions in the Kolwezi area.
"This has led to daily intrusions onto its [KCC] concession by on average 2,000 illegal artisanal miners… posing a significant risk to its employees, operating equipment and the illegal artisanal miners themselves," the global commodities producer and marketer said in the statement.
Glencore earlier today only confirmed 19 fatalities, but did warn of  "possible further unconfirmed fatalities".
KCC was assisting local authorities with search and rescue operations, the miner said.
Although Glencore said the incident has not had an impact on production, its share price on the Johannesburg Stock Exchange took a knock, closing down 8.3% at R46.10 on the day.
BMO Capital Markets analyst Edward Sterck told Reuters if the incident is related to illegal mining, any impact may be relatively short-term beyond an investigative period.
"However, preventative action will likely be needed and it could impact Glencore's social licence to operate," he said.
The southern part of Congo, where most of the world's cobalt comes from, has experienced serious problems with artisanal miners. Cobalt is a key component in electric car batteries.
KCC produced a total of 152,400 tonnes of copper and 11,100 tonnes of cobalt last year, according to Reuters.