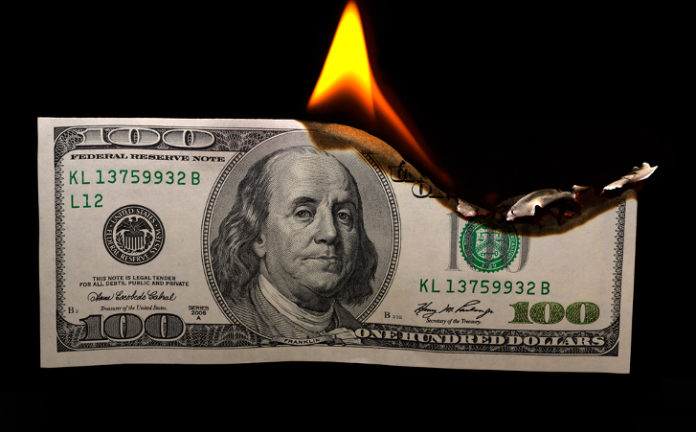 GLENCORE agreed today to underwrite a $5.8bn rights issue announced by Katanga Mining, the Toronto-listed firm in which the Swiss miner and metals marketing group has a 86% stake.
The underwriting is effectively a debt for equity swap as Glencore is not putting cash into Katanga Mining. Furthermore, should minority shareholders decided to support the rights issue, there could be a capital inflow of up to $800m for Glencore.
Total debt owed by Katanga Mining to Glencore would fall $1,5bn from $7.7bn as a result of the rights issue. Glencore has also undertaken to provide a $250m credit facility.
Given the negative outlook for the cobalt market, Katanga said its directors had agreed recapitalising the company now. That's because tackling the debt might be more dilutive at its redemption date in 2021 were Katanga's creditworthiness to worsen.
Katanga Mining and its Kamoto Copper Company (KCC) in the Democratic Republic of Congo (DRC) has been the source of problems for Glencore. KCC was one of the assets that Glencore executive, Peter Freyberg, said in August would be subject to a Mining 101 review in order to improve safety, lift efficiencies and restore profitability.
He subsequently promised to transform the African copper assets turning a $300m mid-year loss into a $1.7bn profit once sustainable operations had been achieved.
KCC was also the subject of property invasions by illegal miners in July which culminated in a tragic mine collapse in which more than 40 miners lost their lives.
Katanga was fined last year by Canadian regulators last year for issuing false and misleading statements, after which Glencore decided to take a more active role in managing the company, according to a report by the Financial Times.
Executives parachuted into the company launched a comprehensive business review and set out to tackle Katanga's debt and unsustainable capital structure, the newspaper said. Katanga was technically insolvent at the end of September and facing a January 2021 deadline to repay or refinance the Glencore loans, it said.
Katanga also announced the appointment of Hilmar Rode, the former CEO of zinc producer Nyrstar, as a director and said its CEO, Jeff Gerard, would resign. Gerard was one of the senior Glencore executives drafted in to help fix the operational problems at Katanga.