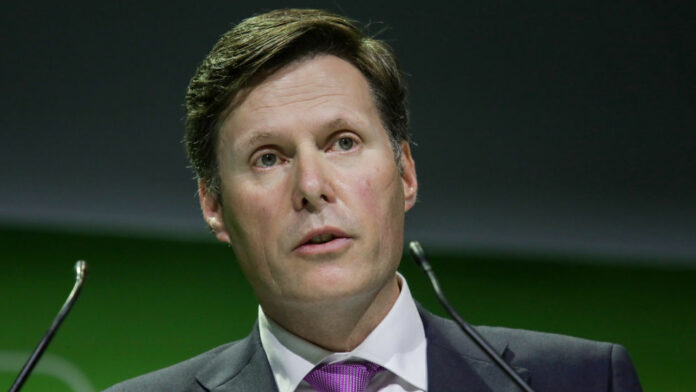 IRON ore and copper delivered for Anglo American in the March quarter during which the group increased overall production by 9% but was let down by poor performances at Anglo American Platinum where refined platinum group metals (pgm) production dropped by 13%.
According to Anglo American Platinum CEO Natascha Viljoen the drop in refined PGM output to 626,000oz resulted from the ramp-up at the Polokwane smelter after its recommissioning in December last year along with work at the Waterval smelter and the impact of Eskom load curtailment.  This contributed to a build-up of work-in-progress inventory of around 26,500 pgm ounces.
Despite this Viljoen said Anglo Platinum remained on track to achieve its 2023 guidance of 3.6m to 4m ounces of pgm  "subject to the impact of Eskom load-curtailment."
Both Anglo American's copper and iron ore divisions performed well with Kumba Iron Ore increasing production by 14% to 9.4mt driven largely by strong recovery from the group's Kolomela mine.
According to Kumba CEO Mpumi Zikalala sales volumes during the quarter were maintained at 9.5mt and "subject to Transnet logistics performance, guidance for the full year 2023 is unchanged at 37mt to 39mt."
Anglo CEO Duncan Wanblad commented the group's copper production increased by 28% reflecting the ramp-up of production at the new Quellaveco mine in Peru but production from its Chilean mines dropped 15% because of planned lower grades at both Los Bronces and Collahuasi.
He said iron ore production rose 15% driven by improved operational performance at both Kuma and Minas-Rio as well as "improved rain-readiness plans."
Rough diamond production was flat "as planned higher grade ore and strong operational performance across most of the assets was offset by the planned completion of Venetia's open pit in December 2022 as it transitions to underground operations during 2023."
Total carats recovered in the March quarter remained steady at 8,93m (March quarter 2022 – 8,93m) but Venetia's contribution plunged 56% to 0.7m carats (1.7m carats).
Wanblad attributed the 6% drop in metal-in-concentrate production from Anglo Platinum to "the impact of unplanned plant maintenance and lower grades at Mogalakwena as well as planned infrastructure closures at Amandelbult in the fourth quarter of 2022. "
Wanblad's overall assessment was that, "this improved performance reflects our focus on safe and stable operational momentum through the seasonally slower first quarter of the year which also coincides with the wet season in much of the southern hemisphere."