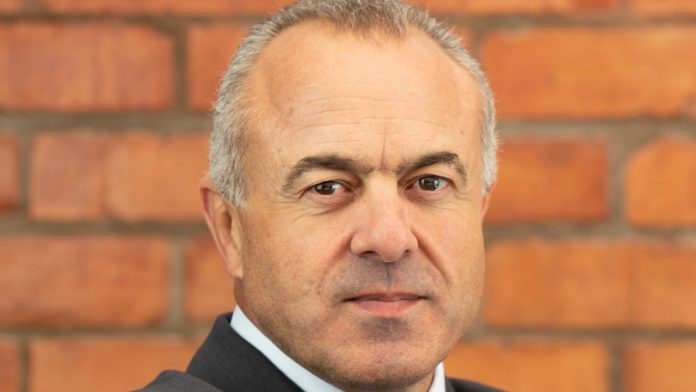 CHINA'S MMG is to buy the 60,000 tons per year Khoemacau copper mine in Botswana beating off interest from Sibanye-Stillwater and Impala Platinum.
The purchase price is $1.6bn after deducting cash and debt in the business. Khoemacau had net debt of $270m so the all-in valuation on the business was $1.86bn. MMG will pay an additional 10% per annum interest on the equity consideration between the valuation date and completion, which is expected during the first half of 2024.
Johan Ferreira, CEO of Khoemacau said MMG was committed to the expansion of the Khoemacau mine to 130,000 tons a year of copper. The current owner, Cupric Canyon – a subsidiary of Global Natural Resource Investments – had invested $1bn in the mine.
It's expected that current management at the operating level will be retained, a spokesperson for the company said.
Cupric Canyon said in May that it had started to talk to potential buyers which also included Exxaro Resources, another South African company, according to a report by Reuters in September.
Cupric Canyon's decision to sell its investment rather than see through an expansion comes amid estimates that despite its long-term promise, the copper market may be in balance at best in the short-term.
JP Morgan said in a note last month that the copper market would remain in surplus from now until 2025, with 330,000 and 240,000 ton surplus in 2023 and 2024 respectively.
Global copper mine supply growth is expected to accelerate from 1.6% year-on-year this year to 3.8% year-on-year in 2024, said the bank. This was driven by "an emerging recovery in Chilean production and continued growth in Peru and the Democratic Republic of Congo (DRC)," the bank said.
Khoemacau is situated in the centre of the so-called Kalahari Copperbelt which runs north east to south west in a band across northern Botswana. The area also hosts the $400m Motheo mine developed by Sandfire Resources, an ASX-listed firm.
MMG chairman Jiqing Xu said Khoemacau had "significant expansion potential." MMG, listed in Hong Kong, operates the Kinsevere copper mine in the DRC as well as other base metal mines in Peru, Canada and Australia.
MMG's 68% shareholder is China Minmetals Corporation, China's largest metals and minerals group.
Details of the transaction, including purchase price, were not disclosed. Commenting on its chances, Sibanye-Stillwater said last month it would not enter a bidding war for Khoemacau.
Copper is expected to run into a severe supply deficit owing to a paucity of significant new production and rising demand owing to copper's centrality to energy transition. "The world just doesn't get it. It doesn't understand that there's a massive [copper] deficit coming," said Gary Nagle, CEO of Glencore in December 2022.