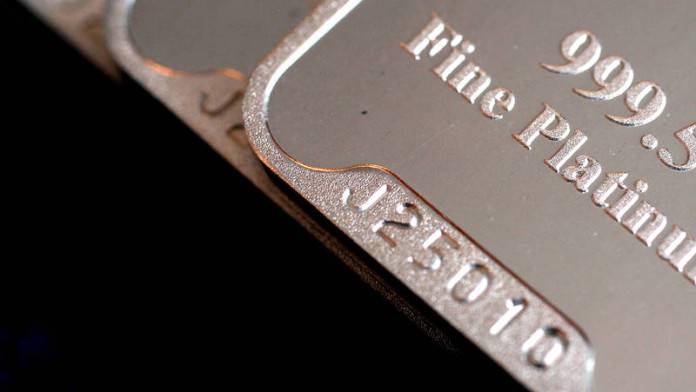 PLATINUM is expected to end 2023 with a supply deficit of about 1.07 million ounces largely owing to demand which is forecast to be just over a fifth higher year-on-year.
This is according to World Platinum Investment Council (WPIC) third quarter report published today which also says 2024 will present with another supply deficit for the metal, albeit at a significantly lower amount of 353,000 oz.
Ed Sterck, head of market analysis for the WPIC said in an interview demand was the driving force behind the deficit this year. The fact the market fundamentals weren't yet in the price of the metal was due to destocking by automakers.
"The lack of response [in the platinum price] is the elephant in the room that everyone is talking about," he said. "During Covid and during the semi-conductor shortage automakers were not producing but they continued to take PGMs in terms of offtake agreements."
This resulted in an estimated one million oz in inventories held by automakers. Consequently, they modified their procurement strategies to run those inventories down, mostly through the course of this year, he said.
"That has just taken the heat out of the market, but we think it's more or less completed. We expect the underlying market dynamics to reflect in the price," he said. The platinum price has fallen 16.6% this year.
Analysts and platinum group metal (PGM) producers are starting (just) to believe the floor in PGM pricing has been reached. RMB Morgan recently described a counter-consensus argument (for the recovery of prices) while Anglo American Platinum CEO, Craig Miller said recently prices could rebound 15% to 20%.
Rising demand for light duty vehicles this year and next, as well as robust industrial demand is expected to drive the platinum deficits this and next year. But from a supply perspective, the picture in the market is especially complex.
According to WPIC data, supply from South Africa will be flat this in 2023 compared to 2022 at about 3.9 million oz, and grow 5% in 2024 to 4.1 million oz. But there are forecast risks, including renewed loadshedding at higher levels. South African miners have also started to announce production cuts amid poor pricing for the entire PGM suite, although Sterck thinks these may only register in 2025 supply data.
"It's an election year so I imagine there could be some foot-dragging [on closures]," he commented. Coronation, once a major investor in South Africa's PGM market, said it had withdrawn its positions owing to past poor capital allocation and a concern political and social pressures may see South African miners delay necessary mine closures.
In Russia the state-owned Norilsk Nickel (Nornickel) has been able to re-route its PGM exports, and while certain capital goods required for plant maintenance has been overcome it may yet struggle to import significant capital items. Nornickel has a smelter rebuild to complete which it has pushed into 2024.
Secondary supply from PGM recyclers is under pressure. After a crackdown on aggregators, metal recyclers were increasingly aware of provenance while from a consumer perspective, vehicles were being run for longer owing to economic pressures.