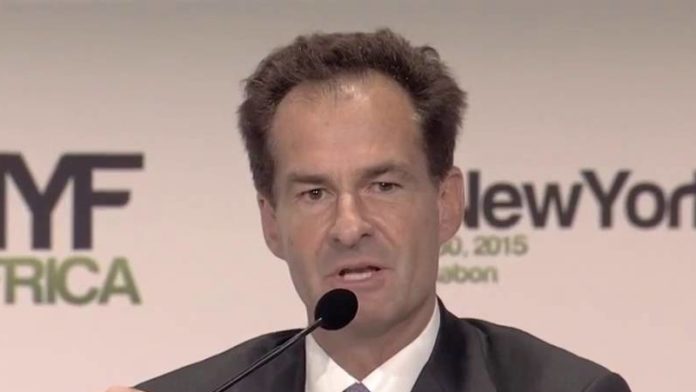 TECHMET, an investment company chaired by Brian Menell, could take a 15% to 33% stake in Rainbow Rare Earths' Phalaborwa project after being granted a $50m, three-month option in the venture.
If exercised, and depending on project economics, the option will form an important part of the equity portion required to finance Phalaborwa's capital expenditure of $295m. Most of the project would be financed by debt, however.
Techmet has the backing of Development Finance Corporation, a US government fund aimed at the development of battery minerals in the West. Mercuria, a Swiss-based commodities trading house, is also a shareholder in TechMet. Menell is from the famous mining family that built and operated the AngloVaal group.
"Phalaborwa has the potential to become one of the most environmentally friendly and lowest-cost rare earth projects anywhere in the world," said Menell today.
Rainbow Rare Earths has raised $15m this year in two separate share placements. In May, it raised £7.52m through the issue of shares to "strategic shareholders" that will fund it through to the first quarter of 2024.
Phalaborwa will produce Neodymium (Nd) and Praseodymium (Pr) among other rare earths which are essential metals for the manufacture of permanent magnets which are used in motors and turbines.
The metals will be produced from waste gypsum tailings dumps near Phalaborwa in South Africa's Northern Cape province which have been built up from some 50 years of hard rock phosphate mining.
A commercial sulphate product was successfully produced in September while oxide production, from premises in the US, will be produced by year-end.
In line with policy, the US is keen to finance resources globally, especially if they are processed within its own borders. China has an iron grip over the rare earth supply chain. As a result, its dominance – seen as a major political risk to the West – is something the US is keen to break.
"We expect Phalaborwa to continue to attract funding, especially from US-sources of capital, due to the focus on the critical role of these rare earth metals in the technology-driven industrial and clean energy age," said George Bennett, CEO of Rainbow Rare Earths.
In addition to the Phalaborwa project, Rainbow Rare Earths signed a memorandum of understanding for the development of the Uberaba phosphogypsum project in Brazil. The MoU was signed with the US-headquartered The Mosaic Company, a fertiliser minerals producer.
Shares in Rainbow Rare Earths, which are listed in London, gained 10.7% today and taking year-to-date gains to about 54%. The company is currently capitalised at £94.46m.
Bennett was appointed CEO in August 2019. He has a long track record in junior mining having listed Shanta Gold in London in 2005 but is best known for founding MDM Engineering which was listed in London in 2008. Bennett sold MDM to global engineering company Amec Foster Wheeler in 2017 for $120m.