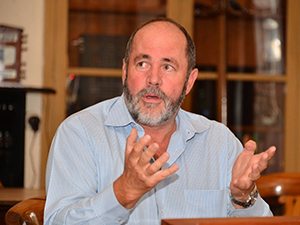 [miningmx.com] – ANALYSTS responded positively to Petra Diamonds' acquisition of De Beers Kimberley Mines, but warned that depressed diamond prices were a persistent headwind that would worry the firm's share price.
Shares in Petra had fallen 53% in the last three months compared to an average of 31% for its peer group, according to data published by Goldman Sachs. It said the price weakness was related to the risk of Petra failing covenant tests with lenders.
"In addition to lower diamond prices, concern over the company breaching its debt covenants in the next testing period led to the shares under-performing peers," said Goldman Sachs in a recent report.
Petra's lender group subsequently agreed on November 30 to waive the tests as they related to the group's pretax earnings ended December 31.
However, Goldman Sachs suggested that in the absence of more stable rough diamond prices, the concerns over the sustainability of Petra's indebtedness may return before the end of its 2016 financial year.
Petra would start to generate free cash flow in its 2017 financial year, especially as its capital expenditure profile tapered off as it approached production of five million carats a year from the current 3.3 million carats, said Goldman Sachs. But it was cautious.
"Although this is a positive and we remain positive on the company's ability to deliver on growth, near-term head winds from diamond prices being under pressure will likely continue to impact the stock price," it said.
"We hope that prices have bottomed and management need not adjust pricing guidance," said Investec Securities which added that the group's next auction was an important milestone.
But Martin Rapaport, founder of the Rapaport Group, suggested recently that further drops in the prices of rough diamonds were necessary to revive the fortunes of the diamond manufacturing sector.
"The mining companies must urgently inject profitability into the diamond trade, by immediately reducing rough prices by 30% to 50%," Rapaport said in well publicised comments in which he also called for Philippe Mellier, De Beers CEO, to step down.
Phillip Barton, CEO of De Beers Consolidated Mines, the South African subsidiary of De Beers, told Miningmx, however, that diamond prices were the most likely of all 'commodities' to improve in price.
"After 27 years in the diamond market I know it's important to take the necessary precautions and make sure we're on the right side of the cost side," he said when asked about pressure in diamond pricing.
"The expectation is that the market will bottom out sooner than other commodities. But the focus is really on long-term fundamentals," he said. Barton was commenting shortly after Petra announced on December 1 that its joint venture company with Ikapa Mining, Ikapa Minerals, had bought De Beers' Kimberley Mines.
The transaction, which includes tailings dams, is valued at R102m and would add about 350,000 carats over the next three years in attributable diamond production.
"This is a good transaction for Petra – with a small investment they can take part in revenues from tailings treatment with a plant in place," said SP Angel.
"This will add around $32m from tailings revenue which is a useful addition to our estimate of tailings revenue from Petra of $28m in the 2017 financial year without having to use their own plant capacity," it said.
Said Edward Sterck, an analyst for BMO Capital Markets: "Although Petra has not disclosed the operating and capex cost estimates for the asset, it expects the Kimberly tailings operations to be cash flow positive in the first year. As such, the transaction is likely to be earnings and net present value accretive".