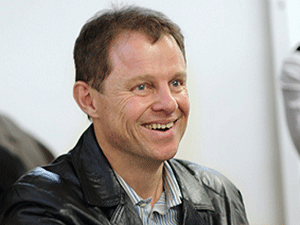 [miningmx.com] – DISTRESSED alluvial diamond mining firm, Rockwell Diamonds, is to shut its Johannesburg office and has issued employees with notices that it intends to further restructure its business in an effort to save costs.
The Toronto- and Johannesburg-listed diamond producer said in an announcement that it would transfer Johannesburg-based employees to its operations in the Middle Orange River in South Africa's Northern Cape province.
This initiative, which is part of a broader strategic review aimed at surviving the dip in the rough diamond price and as it switched over to more profitable operations, would save it an estimated R7.9m a year.
It also said it would terminate company-directed operations at its Saxendrift mine, also in the Middle Orange River, by February. It would also streamline its reporting structures and make mine management directly responsible for operations.
"The current level of diamond recovery, grade and volumes processed are an ongoing area of concern across Rockwell's operations," Rockwell Diamonds CEO, James Campbell said in a statement.
"As a result, it has been challenging to achieve financial viability, growth and profitability, which have directly impacted the company's human capital requirements, and sustainability. Accordingly a decision has been taken to restructure the workforce company-wide," he said.
A period of consultation with employees would begin and that it would affect "a number of employees" said Campbell.
The company announced in July that it had suspended operations at Niewejaarkraal, the sustainability of which would now be assessed amid high stripping costs – a decision that follows the closure of its Saxendrift Hill Complex.
Rockwell Diamonds had also recently sold its Tirisano mine but had replaced diamond production from its restructuring with Remhoogte and Holsloot, two operations bought in the C$21.9m acquisition of Bondeo.
In the third quarter, Rockwell booked a 48% decline in processing volume to 797,000 cubic meters year-on-year. Carats produced fell 61% to 3,990 and the average grade slumped 25% to 0.50 carats per hundred cubic meters.
Diamond sales fell 66% to $5.3m and volume sold dived 71% to 4,021 carats. The average price increased 16% to $1,328 per carat.