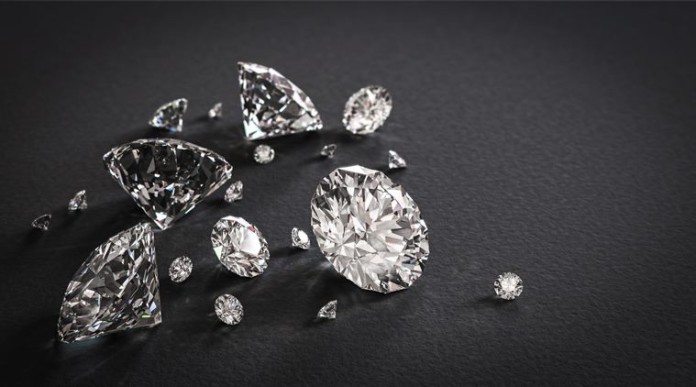 LUCAPA Diamond Company, the Sydney-listed diamond producer and exploration firm, is in discussions to increase its stake in its 40%-owned Lulo diamond mine in Angola.
Stephen Wetherall, CEO of Lucapa, said two streams of discussions were underway with partners Rosas e Petalas, a private Angolan company which has a 28% stake in the mine and Angola's state-owned diamond company, Endiama (32%).
Endiama is considering either a cash sale for part or all of its stake, or a swap of its stake for equity in Lucapa Diamonds. Lulo, which yielded 2,670 carats in diamond sales in the June quarter, is owned by local firm Sociedade Mineira de Lulo (SML) through which the partners have their shares.
"Within the shareholders' agreement we all have pre-emptive rights on each others' stakes so no party can go to a third party without offering to the existing parties first," said Wetherall in an interview.
"Internally, we have been in constant discussion with the local partner on what he would expect to receive for the sale of some of his stake to us. As continue to deliver, so his potential sale number goes up too," he said. Rosas e Petalas is run by local businessman and lawyer Celso Rosa who has owned the concession since 2002.
"Secondly, we have also been in discussion in Endiama as to whether they would sell their stake. It's not gone as far as the local partner stake," he said. "Endiama would either consider cash and-or swapping equity for some Lucapa equity," said Wetherall.
Investors in Angola's diamond industry left in droves about a decade ago partly owing to Endiama's insistence, before its new mining code was introduced in 2011, that it own a minimum 51% stake in any diamond mines.
"That was a massive hurdle for foreign investors, but the new mining codes does away with that," said Wetherall. "De Beers made it well known it is trying to get back into Angola," he said. "They have Angola prominently featured as area they are trying to get back in to.
"Alrosa is operating Catoca and they have been exploring in Angola and have identified in new pipe requiring some $800m in investment," he said. The Catoca mine, the world's fourth largest diamond mine, is about 150km from Lulo, a 3,000 square kilometre concession in Angola's Lunda Norte mine.
Big finds
Diamonds discovered at Lulo currently by Lucapa are alluvial. These are widely dispersed diamonds that were carried into river beds from the original volcanoes through a process of erosion over millions of years.
They are also predominantly of the large stone variety, defined as about 10.8 carats in weight upwards. Wetherall said these diamonds are "very rare indeed". About 60% of Lucara's stones weight about 100 carats. However, earlier this year it found a diamond weighing 404 carats.
Lucapa today reported gross proceeds of $3m for the second quarter which is equal to an average price of $1,132 per carat. On an interim basis, diamond sales totalled $26.2m or some $5,686 per carat. The company is well capitalised with cash in hand at the close of the second quarter of about $10.8m.
"Lulo is a magnificant diamond project. What we have recovered makes us very special and a very unique diamond company," said Wetherall.
There are plans to double production at Lulo either by expanding the current plant facilities or establishing a new plant which would be positioned near a part of Lulo that yields particularly high value stones.
"The latter is the most optimal," said Wetherall. Establishing a separate plant would involve less capital expenditure and provide flexibility to the firm's operations in the event of downtime at the existing plant. "Thirdly, we would have the ability to have one of the  treat kimberlites," he said referring to an exploration programme to discover the kimberlite pipe that is the source of the alluvial diamonds Lucapa is mining.