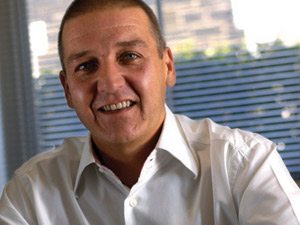 TRANS Hex, an alluvial diamond mining company, lived up to the 'lumpy' descriptor given to it by shareholder Piet Viljoen after it delivered a half year profit a year after sliding into the red by the same number.
It's R32.5m interim net profit was the complete opposite of its R32.5m loss the previous half-year, an improvement achieved through a 10.5% improvement in average diamond prices and a 15.4% weakening of the rand against the dollar.
Viljoen, who is chairman of RAC Investment Group, a company that is taking Trans Hex private in joint venture with Christo Wiese, said earlier this year: "This is an alluvial diamond mining company and the earnings are lumpy, with big losses or big profit. The market doesn't like that".
Shares in Trans Hex were nearly 2% higher in morning trade on the Johannesburg Stock Exchange at R4.18/share taking the stock to a two-year high. Wiese and Viljoen have offered R3.94/share for shares in the company that don't already own.
Trans Hex's diamond sales were some 19% lower in line with a reduction in South African production as the company sought to extend the life of its Lower Orange River mines and reduce the amount of overburden it is shifting.
The stand out performance was at the Angolan Somiluana mine which lifted production to 91,033 carats (September 2015: 67,981 carats) due to a 50% improvement in grade. Trans Hex owns a 33% stake in the mine.
It also has a 40% stake in West Coast Resources. This is the operation formerly known as Namaqualand diamond mine which Trans Hex helped buy from De Beers two years ago after a protracted buy-out process.
It produced 37,153 carats (September 2015: 4,821 carats) and is projected to increase output to some 80,000 carats in the 2017 financial year.
Commenting on prospects, Trans Hex said the second half of the 2016 calendar year had started with a decline in demand for diamonds but that it had "recovered well" in September 2016 in both the trading and manufacturing sectors.
"The US is currently entering its year-end holiday period, further boosting polished sales," the company said. "Rough demand is expected to remain firm during the remainder of the financial year," it added.
Viljoen is the founder of RE:CM, an asset management firm that combined with Calibre Holdings to form RAC Investments. It bought a 25.2% stake in Trans Hex whilst Wiese's had established a 27.08% beachhead in the diamond firm after buying shares from M-Cubed and Business Ventures for between R3.75 and R3.94 per share.
Trans Hex said of the R3,94/share offer from Wiese and Viljoen that this was "… the highest price paid by the offerors within the six month period before the date of this announcement".