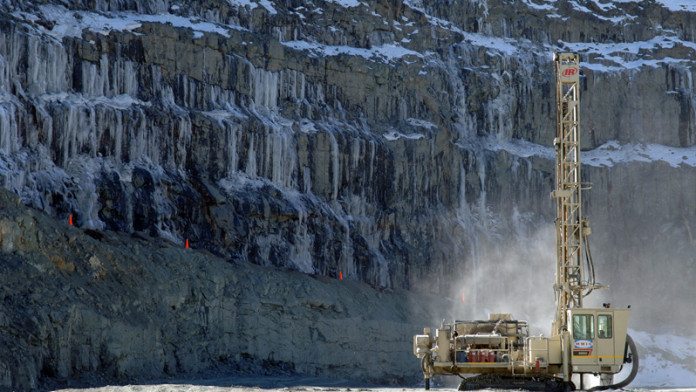 A 910 carat (ct) diamond recovered at GEM Diamonds' Letšeng mine in Lesotho could fetch more than $40m and help support the firm's under-pressure balance sheet.
Shares in GEM gained 13% in early morning trade on the London Stock Exchange. On a 12-month basis, however, the company has lost a fifth of its value.
"We currently forecast Letšeng to achieve an average realised price of $2,452/ct and earnings before interest, tax, depreciation and amortisation of $104m in 2018, which includes the recovery of large high-value diamonds normalising to historical levels," said Edward Sterck, an analyst for BMO Capital Markets.
"If the recovery of more normal run-of-mine large diamonds normalises as expected, then the contribution from the 910ct stone could provide a tailwind to cash flow and earnings," he added. There has been a $50m net cash outflow at GEM between June 2016 and June 2017 which has taken the company into a net debt position.
GEM announced today that the diamond – a D colour 910ct Type II A diamond – was "… believed to be" the fifth largest gem quality diamond ever recovered. "This is a landmark recovery for all of Gem Diamonds' stakeholders, including our employees, shareholders and the Government of Lesotho, our partner in the Letšeng mine," said Clifford Elphick, CEO of GEM Diamonds in a statement.
Quite whether GEM will get that value for the stone is questionable. Price forecasting for large, high value diamonds was complex, said Sterck. Lucara earned $53m from its 1,109ct Lesedi La Rona diamon – $10m less than it earned from a 813ct diamond recovered a year earlier owing to the former's poorer cutting and polishing characteristics.
Sterck said one of the other problems faced by miners selling large diamonds is that there was limited cutters and polishers with balance sheets able to take on the heavy capital commitments of treating large diamonds. The market was also "… somewhat saturated given the number of large diamonds Lucara has been producing in recent years," he said.
Commenting in the firm's third quarter results announcement in October, Elphick said that the market was robust for large stones. "The market for Letšeng's high-quality diamonds has remained firm over the period with the July tender achieving nearly $2,400/cts."