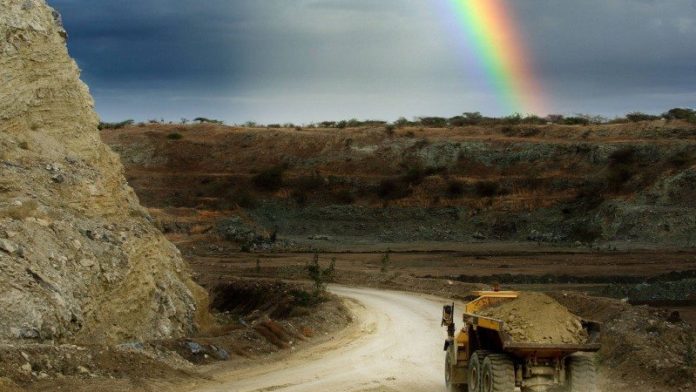 PETRA Diamonds has identified its Tanzanian mine Williamson as an asset for sale and is looking at whether it is worth continuing mining at Koffiefontein mine in South Africa.
The firm said in its year-end results announcement today that Williamson had been classed as a discontinued operation incurring an accounting loss of $52.1m. The mine was put into mothballs in April last year amid a downturn in diamond prices.
In the meantime, preparations continue for its reopening in the first half of the current financial year with the redeployment of employees and contractors as well as the recommissioning of plant and equipment.
The mine, which is expected to produce between 220,000 to 270,000 carats in Petra's 2022 financial year, will be financed using a $10m VAT refund from the Tanzanian government. Efforts to raise working capital for Williamson fell on deaf ears although Petra CFO, Jacques Breytenbach, said banks would be approached again when the mine was generating cash. A first parcel of goods was anticipated by December, he said.
The mine has been subject to numerous instances of illegal mining and subsequent reports of on-mine violence and loss of life perpetrated by contracted mine security on trespassing miners. Petra agreed in May to pay £4.3m in settlement of claims brought against it by law firm Leigh Day for alleged human rights abuses.
Petra also rolled out plans for community-focused initiatives aimed at relieving some of the social pressures that gave cause for the violence. However, it said a total of 89 incidents of illegal incursions onto the Williamson mine lease area in July and August.
The possible sale of Williamson provides evidence that restructuring at Petra is not at an end despite having undergone a year of significant financial change. The company last year issued 91% of its share capital in order to extinguish debt.
Petra CEO Richard Duffy said a re-engineering project at Koffiefontein was aimed at seeing whether the mine could be restored to profitability. "This is a step towards finalising a decision on Koffiefontein," he said at the presentation of Petra's year-end results today. "This is part of a broader asset review. We won't continue to run it at a loss," he said.
Recovery underway
Reporting its full year results ended June 30, Petra said net debt as of period-end was $228.2m compared to net debt of $693.2m at June 30 last year. Revenue improved 65% as the diamond market continued to recover this year and on the back of $62m in sales of high value stones.
In terms of adjusted earnings before interest, tax, depreciation and amortisation (EBITDA), Petra posted a 101% year-on-year improvement to $135.4m. Adding in exceptional items, however, it reported an adjusted loss before tax of $8.9m and a taxed loss of $16.1m both of which were significant reductions in the previous year's losses.
Free cash flow came in at $120m representing a major improvement over the $12.3m outflow in the 2020 financial year.
Exceptional items included additional impairments on Petra's South African assets Cullinan, Finsch and Koffiefontein for a total of $17.3m.
For the current financial year, Petra has guided to an increase of production of between 3.3 and 3.6 million carats compared to 3.24 million carats in the year under review – a decline of 2% on 2019 owing to lower production at Finsch and Koffiefontein which offset a record year of production at Cullinan. Cullinan comprised 60% of Petra's total production.