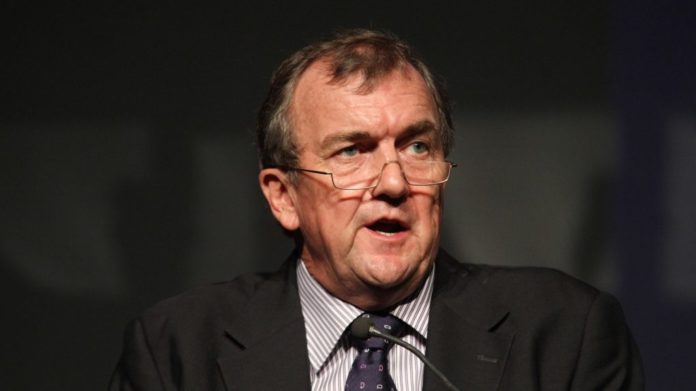 MARK Bristow, CEO of Barrick Gold, reminded investors of the strategy that served him well for more than a quarter of a century in gold mining when he said the Canadian firm would focus on building mines rather than buying them.
"The very foundation of our future has to be our geologists and where we are investing," Bristow told Reuters on the sidelines of the MINExpo conference in Las Vegas, the quadrennial gathering of industry executives and suppliers. "Organic growth is always a winner when it comes to value," he said.
"We've got to balance the short-term-ism that fund managers want … with the fact that we are investing capital for the long term," he said. "You've got to be patient."
Before leading Barrick, Bristow was the founder and CEO of Randgold Resources which steadfastly kept away from mergers and acquisitions in favour of building its own mines throughout West Africa. He went into joint venture with AngloGold Ashanti to build the Kibali gold mine in the Democratic Republic of Congo.
Freeport McMoRan
About 18 months ago Bristow was extolling the benefit of industry consolidation as well as the possibility Barrick could significantly increase its exposure to copper through the purchase of Grasberg, a mine owned by Freeport McMoRan.
"It was absolutely the right thing to consider," Bristow told Reuters of the potential move into copper. "But right now, today, I think there are better fish to fry than Freeport."
Toronto-based Barrick has no interest in nickel, lithium or other metals used to make electric vehicles and will deepen its focus on copper and gold, which are often found together geologically, Bristow added.