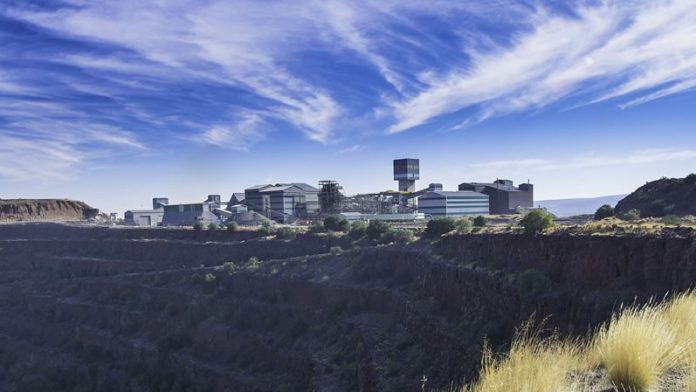 PETRA Diamonds missed revised production guidance for the 12 months ended June but said the way was clear for a significant increase in output over the next three years.
Production totalled 2.67 million carats for the 2023 financial year compared to 3.35 million carats in 2022. The year in review's output was marginally below adjusted guidance of 2.75 to 2.85 million carats. Previous guidance for 2023 was 3.3 to 3.6 million carats.
Grade control difficulties at the company's South African mines Finsch and Cullinan were now resolved, said Petra CEO Richard Duffy in an operating update today.
Duffy also set down a new production plan for the next three years in which 2026 production would come in between 3.7 and four million carats – a 300,000 carat increase over previous long-term output forecasts.
Production for 2024 and 2025 was forecast to be 2.9 to 3.2 million carats and 3.4 to 3.7 million carats respectively.
Lower production contributed towards a steep decline in sales for the year which was compounded by a decision by Petra to suspend its sixth tender owing to a slump in diamond prices. The outcome was a 34% in reduction in rough diamonds sold. There was also a lower contribution from exceptional diamond sales in the year under review.
As a result, 2023 sales fell 43.8% to $328.4m year-on-year. In terms of prices, like-for like-prices increased 2%.
But the diamond market is currently going through a lean period. Commenting after reporting lower fifth cycle sales, De Beers said in June that the diamond industry "remains cautious heading into summer" amid a slow down in the world economy.
Duffy said the market was in a "temporary slowdown". He added that: "We continue to expect a supportive diamond market in the medium to longer term as a result of the structural supply deficit, which will benefit our strong growth profile".
As a result of deferred sales Petra's diamond inventory increased to 715,200 carats – an increase of about 88% year-on-year – and worth $65.9m as of end-June.
Notably, the deferral – along with an increase in capital expenditure related to resource extension – led to a significant $137m increase in Petra's net debt to $176.7m as of June 30.
Commenting on progress at the firm's Tanzania mine Williamson mine, in which Petra has a 31.5% stake, the company said commissioning of a new tailings dam started this month, enabling the restart of the mine plant. Production at Williamson was suspended in November last year following a rupture in the previous dam wall. Petra finalised an earlier decision to lower its stake in Williamson last month.