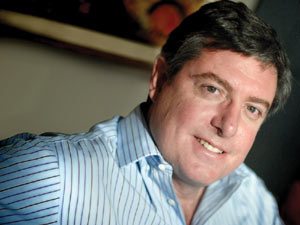 [miningmx.com] – COAL of Africa (CoAL) will make financing its $400m (R4.5bn) Makhado coking coal project in South Africa's Limpopo province its priority for 2015 in which it plans to sell up to 49% of the venture.
"We are looking for an empowerment partner (26%) and a strategic investor for the project which will leave CoAL with a stake of between 51% and 53%," said CoAL CEO, David Brown, who today presented the R618m firm's full year results.
Brown added that plans by the South African government to build a steel mill in joint venture with China's Hebei Iron and Steel would be welcomed by his company because it could supply it with high quality coking coal and "… lower prices than anyone else".
State-owned Hebei said on September 12 that it has signed a deal to take a 51% stake in a venture with the Industrial Development Corporation of South Africa and the China-Africa Development Fund to build the country's biggest overseas steel mill.
The plant will produce five million metric tonnes of construction steel when completed in 2019, the Chinese steelmaker said.
CoAL is in the final stages of an asset re-organisation in which it has sold or mothballed non-core assets while putting Vele, a planned 2.5 million tonne/year coking and thermal coal mine on care and maintenance while it is re-engineered.
As a result, CoAL had little cash flow from operations to speak of for its 2014 financial year bar income from asset sales. It was now virtually debt-free, however, while cash burn had been reduced to $42m for the year compared to $138m previously.
Investors didn't take to the company's performance, however. Shares in CoAL were 6.35% weaker on the Johannesburg Stock Exchange by midday, a decline which took the stock 57.6% lower on a 12-month return basis.
Brown said the market was heavily unsympathetic to junior coal producers largely owing to weak thermal coal prices.
"The medium-term outlook for thermal coal remains subdued with demand remaining weak and ample supply available," said Brown. "Markets are expected to make a slow and steady recovery rather than a quick turnaround," he added.
There had been a minor slippage in the forecast production start for Vele, which was due in the first three months of 2016, but Brown said capital on the project had been reduced to $25m from $43m.
Vele is being designed to produce 2.7mt of run-of-mine thermal and soft coking coal and there were plans to extend the life of mine to up to 21 years from its current 16 year life of mine forecast.
Commenting on Makhado, however, Brown said that it represented "an important step-change for the company". It had been planned to produce 5.5mtpa consisting of 2.3mtpa of hard coking coal and 3.2mtpa of thermal coal.
"The main focus for 2015 [financial year] is on finding funding for Makhado," said Brown who added that construction of the project would take about 26 months with first output due in 2018 or 2019. Some 1,100 permanent jobs would be created by the mine.