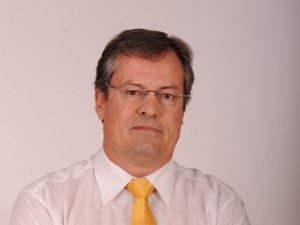 [miningmx.com] – MINORITY shareholders in Beacon Hill Resources say a funding proposal was ignored by the UK firm's management who now face the prospect of a class action for allowing the company to lapse into administration.
Beacon Hill said in an announcement on January 12 that it was in default in respect of interest payments on convertible loan notes and had no option but to put the company into administration.
Andrew Sim, MD of Asymmetric Management Consultants in the UK, wrote to Rowan Karstel, CEO of Beacon Hill Resources, last week in which he also requested sight of the shareholder register as well as tabling a demand that the company apply for re-instatement on the London Stock Exchange (LSE).
Sim was writing to Karstel in his capacity as head of the BHR Action Group, a private investor rights organisation that speaks for 200 individuals equal to 30% of the total company register and 50% of all private investors.
It was formed in December initially aimed at stopping Beacon Hill's management "… issuing 100 billion new shares to institutions and then undertaking a 1000 to 1 consolidation essentially wiping out private investors'.
In the letter, which is in the possession of Miningmx, Sim said: "We would like to open dialogue with the company regarding private investors taking out a rights issue to support the company's working capital until the proposed funding is secured.
"We would envisage raising substantial funds and in return to take a significant ownership of the company. We would most likely seek the appointment of an individual nominated by us to join the executive board'.
Sim said today that Beacon Hill management did not respond to the funding proposal despite having said in an LSE regulatory news announcement that it would explore other funding ideas in order to save the firm.
"The management of BHR didn't even acknowledge our offer of funding, but had the audacity to say in the administration RNS they had explored all funding options.
"We will now start discussions with the administrator … we will most likely start a class action as to the management's performance and other actions are pending".
Sim said that the UK's Financial Conduct Authority (FCA) and AIM regulators had started their own investigations into Karstel, and Beacon Hill's chairman, Justin Farr-Jones.
"This one has a long way to run and if Karstel and Jones think they are out of the woods, they'd better think again," said Sim.
These events follow the voting down on December 17 of proposals by Beacon Hill to re-date $13m in convertible bonds, some of which are due next month, and inject £1.5m ($2.3m) in fresh finance.
At the general meeting, Beacon Hill received 69% support for the resolutions against the requisite 75% after which the directors decided to suspend the company's listing.
In its coverage of the event earlier this month, Miningmx said the resolutions were "narrowly defeated', but Sim said that was far from the case. "The company allowed a known associate of the chairman (Justin Farr-Jones) to issue 560 million shares – 12% of shares in issue – at a heavily discounted price four days before the vote in order to boost the "yes' vote,' said Sim.
The implication is that without the additional shares being issued, the defeat of Beacon Hill's proposals would have been more resounding and would have more accurately reflected enormous disaffection shareholders have with the company, said Sim.
In addition to the heavy dilution to which the BHR Action Group is opposed, Sim said he could not understand why the company was "burning $550k a month' when the firm's Minas Moatize asset in Mozambique had been put on care and maintenance.
At that rate, the £1.5m the company proposed in a recapitalisation would have been consumed by end-March, he said.
Beacon Hill put its 1.8mtpa hard coking coal mine on care and maintenance in June ahead of securing $20m in project finance.
If the finance could be agreed, it planned to expand the mine to 3.2mtpa run-of-mine and achieve Tier 1 costs of $110/t against a coking coal price in June of about $120/t.
Karstel could not be contacted yesterday.