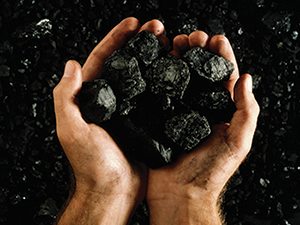 [miningmx.com] – GLENCORE is considering cutting output from its South African mine Optimum Coal by at least five million tonnes/year – 11% of total production from the country – owing to the low price of thermal coal, and said it continued to review its other coal operations.
The affected areas included the mine's open-cast operations, large portions of the coal processing plants and support services. Some 1,070 employees were likely fall under the group's restructuring plans, it said.
This followed "a detailed review" as a result of "ongoing financial hardship at Optimum", an operation housed in Optimum Coal Holdings for which Glencore bid $750m in September 2011, an offer that valued the company at R8.5bn at the time.
Thermal coal spot prices fell between 17% and 25% last year, according to a report by Macquarie Research. Coal prices in the first few weeks of 2015 have been even more dismal with the price of coal from Richards Bay down 10% on a free-on-board basis, the bank said.
Coal from Richards Bay was trading at about $60/t recently which compares to $160/t during 2008, according to Macquarie which added that 2015 looked set to be "… another tough year for US dollar-denominated thermal coal prices".
Perhaps crucially for South Africa, Optimum would continue to supply coal to Eskom, the state-owned power utility, which said in the past that not enough new coal was being developed in South Africa to support its planned growth in generation capacity.
Optimum mine produces 10mtpa of saleable coal of which half is supplied to Eskom's Hendrina power station from the mine's underground section. Sufficient processing capacity would ensure the continued supply of coal to the Hendrina Power Station.
"The affected operations would be placed on care and maintenance. If the economic conditions improve, the company will consider re-opening the operations," Glencore said in a statement.
South Africa's Department of Mineral Resources and relevant unions had been informed of the potential closures whilst a Section 189 restructuring process had been initiated, it said. "Where vacancies exist, Optimum will explore options for redeployment," it said.
"Glencore continues to review all coal operations in the prevailing economic climate," the group said in its statement.