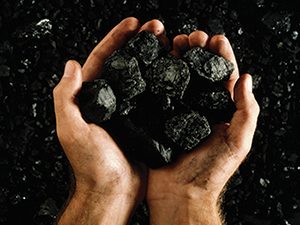 [miningmx.com] – EXXARO Resources has re-negotiated the acquisition price for Total Coal of South Africa (TCSA) – approved by the South African government today – and would pay at least 19% less, or no more than $382m for the firm.
However, the transaction required Exxaro to include a new broad-based economic empowerment partner even though the firm is 52% black-owned and stands in South African commercial society as an exemplar of black economic empowerment.
The proposed purchase of TCSA was first unveiled on July 28, 2014 with Exxaro agreeing to pay $472m, equal to R6bn at today's exchange rate. Unfortunately, the deal was delayed in which time the export price of coal deteriorated significantly.
As a result, Exxaro said today that it would make an upfront cash payment of $262m for TCSA plus a maximum additional amount of $120m in a series of deferred payments which make account for the coal export price.
"In the 12-month period since the acquisition was announced, commodity market conditions have deteriorated significantly," said Exxaro in an announcement. "As a consequence, Exxaro and Total have agreed to a reduction in the purchase consideration to take into account the change in market circumstances," it said.
For instance, Exxaro's final deferred payment in 2019 could be $30m if the export price of coal from Richards Bay averages between $60 to $90/t up from $10m payable in 2015 were the price to average between $60 to $80/t. In rand terms, the acquisition cost of TCSA will be no more than R4.9bn.
Exxaro said on June 24 that the absence of a dividend from its 19% stake in Kumba Iron Ore would make it more difficult to pay an interim dividend and may even threaten its covenants with banks – a view later toned down by Exxaro CFO, Wim de Klerk.
Framing today's announcement is that South Africa mines minister, Ngoako Ramatlhodi, issued a Section 11 permit which allows for a change of control of the assets and removes any final regulatory impediment to the transaction.
This permit, which is wholly at the discretion of the minister in terms of the Minerals & Petroleum Resources Development Act (MPRDA), has been outstanding for a year forcing Exxaro and Total to extend the drop dead date for the deal to January 2016.
Exxaro said it was considering its options in respect of creating an arms-length empowerment deal for the assets on commercial terms.
At first glance, this appears to be a nod towards Ramatlhodi who told Bloomberg News on June 4 that the TCSA deal lacked community participation.
TCSA has a 74% stake in the Dorstfontein and Forzando coal mines which produce a combined 4.5mtpa of which just over 4mtpa is exported through Richards Bay Coal Terminal (RBCT). The balance of the shares in the coal mines is owned by Mmakau Mining.
It also has a 49% stake in the currently closed Tumelo coal mine, with Mmakau Mining holding the majority stake, and a greenfields project in Mpumalanga called Eloff. Total life of mine of the operations is 20 years with some 395mt in run-of-mine resources.
Exxaro said last year the addition of RBCT entitlement, and production, would give it flex to adjust its own portfolio such as accelerating brownfields and greenfields projects or converting existing domestic quality coal assets to multi-product quality in order to capitalise on the export coal sector.
"Access to additional allocation could enable Exxaro to reconfigure and expedite its development plans for current brownfields and greenfields projects in the Waterberg region by either increasing the scale of existing operations or changing planned projects to multi-product mines," the company said in its announcement last year.