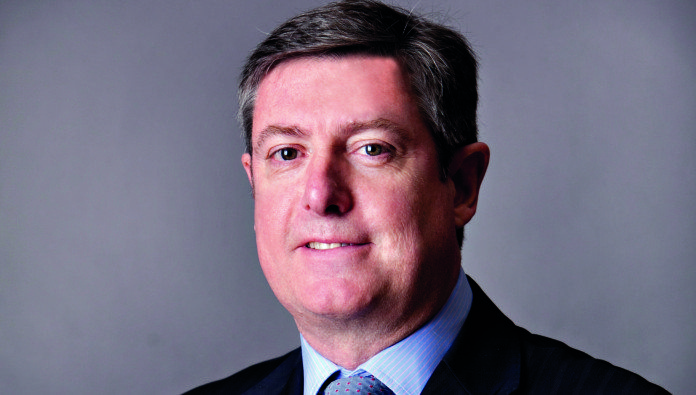 DAVID Brown, CEO of Coal of Africa (CoAL), said he "didn't understand the logic" of Rio Tinto's claim that his company was in breach of a contract over repayment of $75m for the Chapudi project.
CoAL announced in a statement to the Johannesburg Stock Exchange today that it and its subsidiary, MbeuYashu, had received notice from Rio Tinto Minerals Development and Kwezi Mining that the outstanding amount on the settlement – some $19m (R292m) – was "now due for payment".
Brown said that the $75m repayment for Chapudi – which comprises the firm's Soutpansberg coal reserves including the Makhado project – had been agreed several years ago in terms of which a final payment was due by June 2017. Rio Tinto is pressing for immediate payment.
"On legal advice, CoAL will dispute the validity of the notice. If Rio Tinto and Kwezi pursue the matter, CoAL and MbeuYashu will defend it vigorously," said CoAL in its statement.
Said Brown: "We don't agree with what Rio is saying. I can't say too much about this now but we intend to meet our repayment obligations. What does it mean for Rio? I couldn't say. I don't quite understand the logic in it".
The $400m Makhado project is estimated to produce 2.3 million tonnes a year (mtpy) of coking coal and a further 2.3mtpy of thermal product over a 16-year life of mine. An agreement in December to sell a 34% stake in the project to Qingdao Hengshun Zhongsheng Group imputed a value of $335m to the project.
On January 18, CoAL announced that it had awarded the contract for an optimisation study and front-end engineering and design package for Makhado to DRA Global, an engineering firm. DRA had earlier completed the definitive feasibility study for Makhado.
"In respect of Makhado we now have a three phase process underway in parallel which is to fund the mine, win all the regulatory clearances for the mine and get the project reading from an engineering point of view," said Brown at the time.
"We have given ourselves about six to nine months to work through all the items, but we should get results from this prior to that so that we can begin construction towards the end of 2016," said Brown. "That will provide us enough time to get the funding in place," he said.
It would take about 26 months to build the mine.