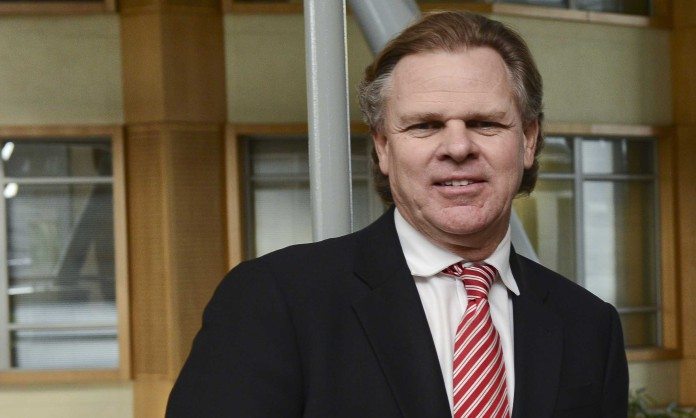 FAILURE to sign a takeover agreement with Sibanye Gold cost Waterberg Coal Company (WCC) CEO, Stephen Miller, dear after it was announced today that he had stepped down from WCC amid fresh efforts to recapitalise the coal development firm.
Mark Craddock, WCC's chief technical officer, has been appointed interim CEO to run the business whilst a group of private foreign investors, Villora, propose taking over debt in WCC which it hopes to convert into equity.
WCC said in a statement to the Johannesburg Stock Exchange (JSE) that Villora – which is changing its name to AME International – would also apply for working capital to help further shore up WCC's balance sheet, and then project debt to complete construction of the Waterberg Coal Project, a coal prospect in South Africa's Limpopo province.
There is a secured convertible note amounting to A$22.5m (about R225m) in WCC long held by a consortium of lenders comprising Standard Bank and the Abu Dhabi investment Council, among others.
It was this note that Sibanye Gold proposed taking over last year before deciding in February that it would withdraw from WCC after failing to agree terms. In its proposal, Sibanye also said it would investigate injecting about A$8.5m into WCC, about R97m, in order to take its stake to 51%.
WCC said in its announcement today that it was also in discussion with "… potential financiers concerning the arranging of suitable project finance for the prospective development of the Waterberg Coal project".
It added that as part of the progressing towards project start up, it was in "preliminary negotiations with various prospective coal off-taking parties and logistics operators for the evacuation of coal product to the Port of Richards Bay.
"These discussions are progressing well and as soon as negotiations have been finalised and agreements entered into, the market will be advised accordingly". It was also hoping to secure the support of the note holders for these actions, although whether Standard Bank wants to exit is up for question.
It is thought that AME International wants to secure WCC coal in order to establish an independent power producer in South Africa.
WCC's outgoing CEO, Miller, told Miningmx in a previous interview a year ago that based on a bankable feasibility study a proposed domestic mine producing 10 million tonnes a year (mtpy) of power station coal would require some $500m in project finance. A further $100m would be required for investment in "hardware and infrastructure," he said.
The intention, however, was to first establish an export quality mine on the Waterberg Coal Project property that would produce up to 4mtpy, requiring $160m in project capital, but providing cash flow for development of the domestic mine.