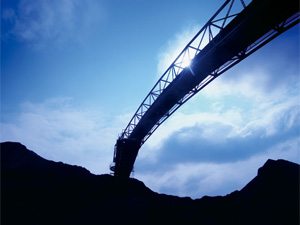 [miningmx.com] – ESKOM expected to strike a 16 million tonne a year (mtpa) coal supply agreement with Anglo American in which the UK group's proposed New Largo colliery would be empowered to the tune of 50% plus one share.
This follows a report in BDLive on October 24 which stated the sides were at loggerheads over empowerment loadings and that the dispute could delay the roll-out of Eskom's R118.5bn Kusile power station.
The development of New Largo is crucial as a supplier of coal to Kusile, a 4,800MW power station the first unit of which is due to come on stream in 2015. Some five million tonnes of coal annually had been contracted by Eskom but New Largo production was required when Kusile was fully operational, scheduled for 2019.
"We are now working with Anglo to make sure we conclude a supply agreement," said outgoing Eskom CEO, Brian Dames. "The 51% is not 'an issue'; it is a requirement.
"We are at a point where we both agree and both have a way forward on that. We want to see more than 51% provided for a BEE company," Dames said.
Commenting on Eskom's statement, Anglo American spokesman, Pranill Ramchander, said: "[Anglo] Thermal Coal continues to engage constructively with Eskom, but cannot comment further at this stage".
Dames acknowledged an agreement was coming late in the day. "Yes, it has been late. But we are close to a position where the teams can negotiate and finalise that".
The dispute turns on differing requirements for meeting black economic empowerment regulations in the mineral resources department (DMR), which has set a 26% empowerment target, and the public enterprises (DPE) department which has a 50% + one share target. This is in terms of a mandate from the DPE to source up to 64% of its coal from "emerging miners", said BDLive in its October article.
New Largo is owned by Anglo American Inyosi Coal — a black empowerment company in which Anglo owns 73% and the Inyosi consortium 27%. The Inyosi consortium is headed up by Pamodzi Holdings and Lithemba Investments.