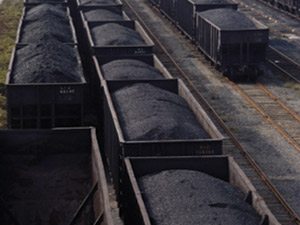 [miningmx.com] – COAL of Africa (CoAL) put a brave face on the hazardous activity of coal mining in the currently depressed market saying it was in a better position today following finalisation of a $100m investment by China's state-owned Beijing Haohua Energy (BHE) in the company.
BHE will own just under 25% of CoAL after the share issue which was billed at the time as a decisive step towards securing the company's future – a development with which most analyst agree – in the end.
Yet the extensive balance sheet surgery over the past year, which also included the issue of $53m in shares, was not over with the company saying it was "… continuing discussions with various financial institutions to secure new short and long term debt facilities".
Although there were a number of non-cash items that afflicted CoAL during the period, there's no doubting that more pressure on its cash position – which fell about 6% year-on-year to $18m – was exerted by another poor operational performance in the six months ended December.
The coal market is dismal with thermal coal prices fetching an average of $87/t in the interim period compared to some $100/t a year ago.
But CoAL's misfortune – which included a derailment on the Maputo coalline, flooding at its Vele coking coal mine, and a crippling six week strike at its Mooiplaats colliery – compounded its troubles.
Financially, the outcome was an increased interim loss year-on-year to $111.7m, equal to some 14.39 cents/share. The non-cash charges included a $50m impairment and $21.9m in net foreign exchange losses. CoAL has a outstanding debt facility with Deutsche Bank of $50m of which $37.5m utilised.
Restructuring of assets was also imminent. The Vuna colliery, which supplies run-of-mine (ROM) material to the Woestalleen complex would be mined out within weeks. The prospect of disposing of Mooiplaats also remained on the table after ROM production fell 41% in the interim.
This would leave CoAL with a single operating mine, the start-up Vele coking coal project in the Limpopo province.
According to Numis Securities, a UK-based brokerage, it won't take much to disturb the smooth running of CoAL's Limpopo assets, of which the promising Makhado exploration project is another.
"In our opinion, CoAL's largest structural impediment is the distance it rails its coal product, making the company profitability susceptible to functions in commodity prices (in both directions)," said the broker.
"Focus needs to remain on stemming the cash bleed from the existing operations, with restructuring/divestment options being pursued," said Investec Securities in a report to client. It was otherwise optimistic about CoAL's prospects, however.
CoAL is a company waiting to take-off. It announced, for instance, that its Makhado project, which is still to negotiate feasibility hurdles, would yield 2 million tonnes/year (Mtpa) of hard coking coal. This product fetches a premium on world export markets. A further 3Mtpa of thermal coal would also be produced from the project. A full definitive feasibility study (DFS) would be complete by the second quarter of the 2013 calendar year, it said.
"The Makhado DFS review has presumably been driven by recent board appointments, who have added a new level of rigour to the company," said Investec Securities alluding to the appointment of David Brown, former CEO of Impala Platinum, who is now chairperson of CoAL. "The results [from the DFS) are an important positive for the company," it added.
Said another UK brokerage: "Another six months of thrashing about trying to develop a sustainable metallurgical coal business in South Africa is rewarded with a $111.7m loss on only $87.3m of revenues in the six months to end December 2012," said Whitman Howard in a morning note.
"Let's hope their thrashing about for the next six months is more successful, although so far this year they have already suffered from flooding and a derailment," the brokerage added.