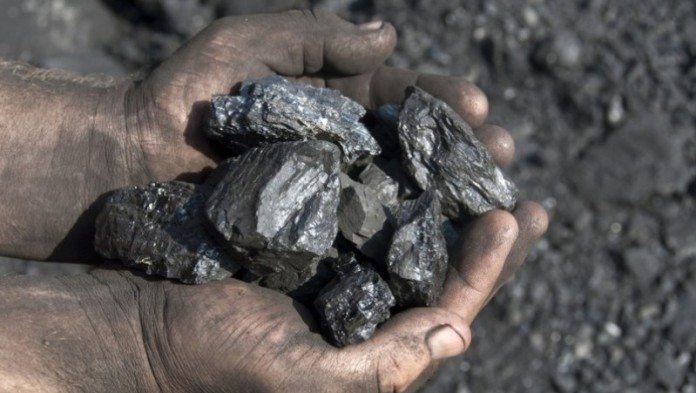 ANGLO American has agreed to sell its Eskom-dedicated thermal coal mines to Seriti Resources Holdings, a company led by Mike Teke which said the transaction was a significant step in it becoming a black-owned mining champion.
The UK-listed group will sell New Vaal, New Denmark and Kriel colleries for R2.3bn (US$164m) as well as four closed collieries. The transaction is set to close by the end of 2017 and requires the approval of Eskom for the transfer of the coal sales agreements from Anglo to Seriti. Seriti will become the second largest supplier of coal to the state-owned power utility supplying 25 million tonnes (Mt) of the annual 120Mt it consumes in coal annually.
However, the transaction excluded Anglo's New Largo, a project deemed central to supplying coal to Eskom's Kusile power station currently under construction.
Responding to questions in a conference call today, deputy chairman of Anglo American South Africa, Norman Mbazima, said New Largo had to be excluded from the process because it did not yet have a coal sales agreement (CSA) with Eskom and that the project carried a significant capital tag. The last known capital figure put on New Largo, a proposed 12Mt per year mine, was about R20bn.
However, Teke, who is CEO of Seriti Resources, expressed an interest in adding the project to Seriti's stable as well as Anglo's export mines which may be sold by the group as part of a separate process to divest of South African assets including its shares in Kumba Iron Ore. Said Teke: "We are interested in New Largo. If the opportunity comes along we would like to buy more things".
Asked to expand on Seriti's ambitions, Teke said: "This [transaction to buy the Eskom coal mines] is not the end. When the opportunity arises to buy export mines, we believe we can put in a bid".
"Seriti is excited about the transaction which represents a significant step-forward in our vision to become a black-controlled, broad-based South African mining champion, and a coal player of significant size and scale," said Teke in an earlier statement. Teke is the former chairman of Richards Bay Coal Terminal and the out-going chairman of the Chamber of Mines of South Africa.
"Our structure brings together an experienced team capable of operating and developing large scale thermal coal assets and provides a unique mining opportunity for black women," he said. Teke added that Seriti would focus on "growing the operations". He also believed the closed collieries could be exploited by his company.
Seriti Resources is a 79% black-owned consortium consisting of Teke's Masimong Group Holdings, Thebe Investment Corporation, Zungu Investments Company (Zico), which is led by Sandile Zungu, and Community Investment Holdings Projects. Teke previously led Optimum Coal Mines and Koornfontein Mines before they were bought by Glencore.
Anglo American CEO, Mark Cutifani, commented in a statement that the sale was "… part of our ongoing commitment to reshape and upgrade our global asset portfolio".
Anglo's net debt as of December 31 was at $8.5bn, $1bn better than consensus, and far better than the $10bn target the group had earmarked a year ago in Anglo's results presentation in which Cutifani, was pilloried for failing to respond quickly enough to the decline in commodity prices.
In terms of the transaction, the consideration payable will be adjusted for cash flows generated by the mines between January 1 and the date on which the transaction is completed. Mbazima said the R2.3bn was likely to be close to the final payment which will be paid through debt and equity contributions from Seriti's principal shareholders.
Mbazima confirmed the blessing of Eskom had not been received for the transaction but added that discussions had been held with Eskom. "We spoke with Eskom only last week and we expect to have good discussions in the future to finalise it," said Mbazima.