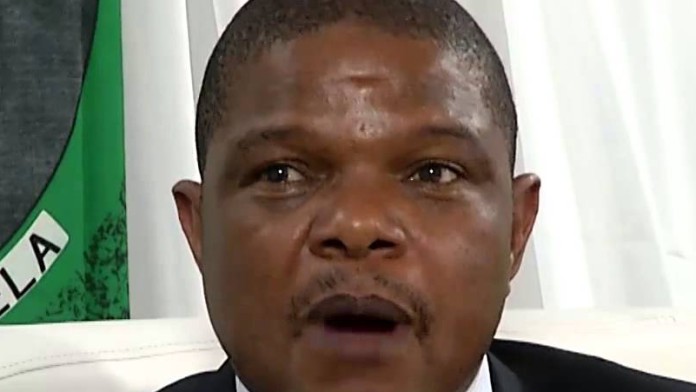 SEKOKO Resources, an unlisted black-owned mining investment firm, is hopeful it can breathe new life into the Waterberg Coal Project, a thermal coal prospect in South Africa's Limpopo province.
"This project will not be big scale as planned previously because of the financial constraints," said Tim Tebeila, executive chairman and CEO of Sekoko Resources in an interview. "But we are finalising the financing mechanisms to get the project going," he said.
Sekoko Resources owns a stake in the Waterberg Coal Project as well as in Waterberg Coal Company (WCC) a company that is now delisted from the Sydney and Johannesburg stock exchanges after its recapitalisation by Sibanye Gold ended in failure in 2015. WCC was the top level, market-facing entity behind the project.
WCC is to all intents and purposes a shell although it still has debt in the form of a A$22.5m convertible note owing to Standard Bank and the Abu Dhabi Investment Group, among others.
Tebeila said an entirely new plan had now been hatched in which production of some 600,000 tonnes/year in coal would be supplied to Eskom from the Waterberg Coal Project at a far lower capital cost of R300m.
"We will first need to provide local supply to Eskom and then use the cash flow from that to develop an export product," said Tebeila. He wanted to convert a memorandum of understanding with Eskom into a coal sales agreement. There's a similar in-principle understanding on transport tariffs with Transnet Freigh Rail that Tebeila also aimed to convert.
The Waterberg Project is also without an integrated water use licence (IWUL), but Tebeila said an application had been submitted to the Department of Water and Sanitation.
Financing has been the bugbear of the project
Last year, Sekoko was facing business rescue proceedings if AME International, a group of foreign investors previously known as Villora and acting as a white knight, did not make good on promises to subscribe for 20% in Sekoko shares.
"We never went into business rescue," said Tebeila. "Standard Bank suggested that we do so but we declined. Standard wanted more security for its loan," he said.
"We are finalising the financing mechanisms to get the project going," said Tebeila. He added that the project would be partly funded through an injection of capital directly into the project by a mining contractor in the project. "We have come back with full force into the project," he said.
Sibanye had mooted a takeover of WCC in 2015 in terms of which it would inject about A$8.5M into the company in order to eventually raise its stake to 51% as well as provide some working capital to keep the wheels of the project turning. It pulled out of the project saying privately the ownership structure turned out to be too complicated to sift through.
Rob Lowe, CEO of Resource Generation, a company which is developing the Boikarabelo project on a property near that of the Waterberg Coal Project said he had been offered Waterberg Coal Project as an adjoining opportunity. He turned it down, however, as it would make the job of developing Boikarabelo too complex.