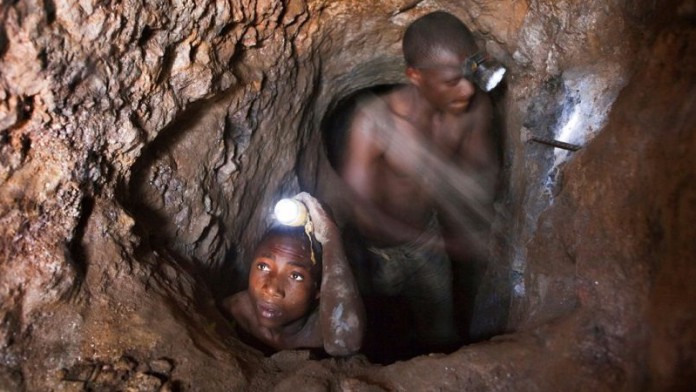 SIBANYE Gold said it had dismissed workers at its Cooke gold operations, west of Johannesburg, following several days of unprotected strike action related to the firm's clamp-down on illegal mining.
Strike action began with the evening shift on June 6 and had continued beyond June 8 when the company successfully interdicted the participating employees in the Labour Court.
"Despite the interdict and direct communication of the consequences of persisting with the strike, employees have not returned to work," said Sibanye Gold in a statement. "As a result, dismissal procedures have been implemented against striking employees," it said.
Sibanye said the strike broke out after it had taken measures to combat illegal mining that "… threaten[ed] the sustainability of the Cooke operations and pose[d] a significant risk to the safety of employees and the surrounding communities".
As a result of heightened tensions at the operations, there were reported threats and intimidation at the operations which resulted in 16 employees being "seriously assaulted" whilst attempting to report for work, the company said. Sibanye had increased security in the areas surrounding the mines and routes to the operations to protect employee safety.
"Illegal mining is a significant threat, not only to the safety of our employees and surrounding communities, but to the viability of operations," said Wayne Robinson, CEO of Sibanye's gold division. "Despite adequate communication with employees and agreement with major unions, this strike action supports our view that there is significant collusion taking place through the industry that supports this illegal and dangerous activity," he said.
Robinson said 71 illegal miners had surfaced from underground at the Cooke mines; they had been arrested since the unprotected strike started. "We condemn any violence and intimidation against employees and will take appropriate action against any perpetrators," said Robinson.
In October last year, workers were injured at the Cooke shafts following illegal strike activity. The area is vulnerable to industrial activity partly owing to the closure of Cooke 4 which Sibanye has been able to bring into profits.
Illegal mining is rife in South Africa. Most recently, it sprung up near or in the chrome mines as syndicates attempted to capitalise on the improved price of the concentrate. In the gold sector, however, it has been a constant problem.
Speaking in September, 2016, mines minister, Mosebenzi Zwane, identified getting to the syndicates as among his department's priorities. "One of our biggest tasks is to get to the syndicates behind these operations, as well as the markets they're supplying," said Zwane at the time.
An explosion at the Eland shaft, a Welkom mine formerly operated by Harmony Gold, during May resulted in the death of 40 illegal miners.
"Illegal mining – in which high-level and international syndicates are the primary beneficiaries – remains a significant challenge for companies, government and the SAPS, as well as communities, who often bear the brunt of many of its associated social ills," said Mike Teke, the former president of the Chamber of Mines.