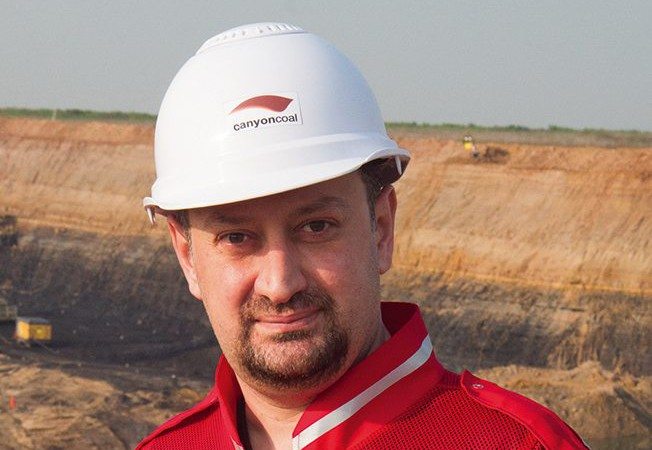 FOR all the scepticism and dark foreboding in South Africa's mining sector some brave souls continue to find a way to invest, especially in the energy sector where two unlisted companies are driving forward.
One is Scinta South Africa in which Sandile Zungu of Zungu Investment Corporation (Zico) is invested, along with veteran junior miner, Humphrey Matte, a founder in Tranter Resources, and financial services firm, Bravura, led by Ian Matthews and Soraya Hay.
The other is Canyon Coal which is jointly owned by Mercuria, a Swiss-headquartered trading commodity house, and Menar Holdings, an investment company which is registered in Luxembourg and owned by Vuslat Bayoglu, a Turkish national operating in South Africa's coal sector for the last 15 years.
According to Charl Ferreira, an executive director of Zico Investments, Scinta's plan is to begin exploration work on a new coal mining property that it hopes will deliver four million tonnes per year (Mtpy) of export and domestic thermal coal at a capital cost of R2.5bn.
The property, known as Davel, was purchased from South32 along with Ermelo Mines which consists of a plant and infrastructure, including a railway loop, and two discard dumps that Scinta hopes can be mined for short-term cash flow. Davel and Ermelo Mines were bought for R187m.
"There's about 4Mtpy to 5Mtpy of Eskom quality coal in the discards which we can deliver to Camden power station which is linked by rail and is about 20km away," said Ferreira. "We have been discussing the purchase of the South32 assets for about seven years," he said.
Zungu is also a shareholder in Seriti Resources, the company that successfully bid for Anglo American's Eskom-dedicated coal mines earlier this year. Ferreira said the Davel prospect and Ermelo Mines would not be incorporated into Seriti Resources.
The development of Davel isn't an immediate goal, said Ferreira. "Some 200 drill holes were completed by BHP Billiton, the former owner of the asset demerged into South32 so there is a lot of geological data. But we will continue to explore the project whilst we mine the discards," he said.
The funding of the R2.5bn project will be partially through equity provided by the Industrial Development Corporation which will support a third of the project cost, said Ferreira.
Baygolu's Canyon Coal already produces about 3.5Mtpy of coal, but there's no interest in supplying Eskom as he prefers to work through the network of Mercuria which has the rights over some, but not all, of Canyon's production.
"There's nobody there now who isn't captured," he said, referring to the widely held belief that key decision-making at the state-owned entity, especially in relation to coal procurement, is corrupt.
Most of Canyon Coal's current production is split between its Singani (1.6Mtpy) and Phalanndwa (1.4Mtpy) operations. Of these, Singani and its third mine – Hakhano – are reaching the end of their economic lives which raises the question about replacement tonnes.
Bayoglu isn't perturbed about maintaining production; in fact, it's his ambition to take production to 10Mtpy, most of which will be through the development of organic, or brownfields growth of recently acquired assets and projects.
The largest of these projects is De Wittekrans, a 118Mt reserve project near Hendrina in Mpumalanga province which is expected to have run of mine production of some 3.2Mtpy. The project was previously on the books of Continental Coal, a now defunct company that was once listed in Sydney until cash flow problems amid the price correction for coal led to its demise.
All in all, Canyon Coal has four new projects on its hands with commissioning dates spread between later this year to 2019. Asked how a relatively unknown, and more importantly, unlisted company is able to hoover up so many projects, Bayoglu said he wanted to give thanks to Glencore.
"Back in the day, it was very hard to get new business as Glencore was the dominant player in South African coal. The group is less involved now and it's provided a lot of room to pick up assets that are available," he said. There's a none too salutary lesson for the country's mining sector that a foreign investor is able to capitalise on its lack of competitiveness. "We are invested in this country and we believe in the future," said Bayoglu.
"Who wants to go to the Congo?"