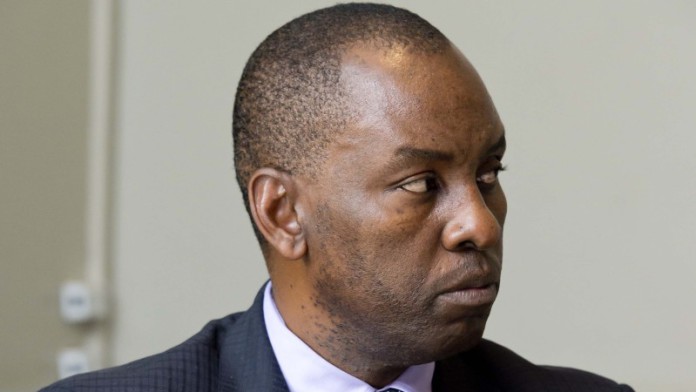 AngloGold Ashanti spokesman Chris Nthite described a meeting held today with Minister of Mineral Resources Mosebenzi Zwane as "cordial" despite a government statement released subsequently which warned companies to stick to the legal processes involved.
The meeting follows the announcement by AngloGold CEO Srinivasan (Venkat) Venkatakrishnan on June 28 that the group will carry out a Section 189 restructuring programme at its Tau Tona and Kopanang mines potentially putting 8,500 jobs at risk after a prolonged period of unsustainable losses at both mines.
According to the statement released by the Department of Mineral Resources (DMR), Zwane has instructed the Minerals and Petroleum Board; "to verify the information provided by the company, to ensure that the proposed actions by the company take into account – inter alia – commitments made in the stakeholder declaration signed by the industry stakeholders to save jobs".
The statement then added that the Minister, " further wishes to remind companies that the Section 52 process in terms of the Minerals and Petroleum Resources Development Act (MPRDA) and Section 189 process of the Labour Relations Act (LRA) should be adhered to, in order to avoid the creation of uncertainty in the industry.
"Section 52 of the MPRDA states that the holder of a mining right remains responsible for the implementation of the processes provided in the LRA pertaining to the management of downscaling and retrenchment, until the Minister of Mineral Resources has issued a closure certificate to the holder concerned."
Nthite declined to comment when asked what precisely AngloGold management thought that Zwane was getting at in making this statement, particularly as it has proven extremely difficult so far for mining companies to obtain a closure certificate from the DMR for mines they have shut down.
Nthite said only that, "the meeting was cordial. We presented our overview and rationale for the actions to be taken. There is a process that will now be followed."