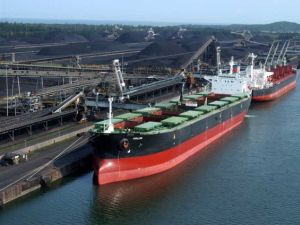 Gupta-owned Oakbay Resources – which was delisted from the JSE last month – has sold operating subsidiary Tegeta Exploration & Resources (Tegeta) to Swiss-based Charles King for R2.97bn.
In a statement released today Oakbay said the sale was subject to regulatory requirements and the fulfilment of conditions in the agreement which are expected to be concluded within 12 months.
Oakbay added that the deal "safeguards" employment on the mines and the agreement stipulates the purchaser must have a minimum of 30% of the shares allocated to a black empowerment partner.
A statement from the Department of Mineral Resources (DMR) said the DMR welcomed the undertaking to save employees' jobs in Tegeta's various operations.  The DMR also noted that the "purchaser has committed to a minimum level of 30% BEE compliance. The transaction will be concluded in line with provisions in the Mineral and Petroleum Resources Development Act."
Tegeta owns the Optimum and Koornfontein collieries along with the Optimum Coal Terminal company and holds coal supply contracts with Eskom. Its most valuable asset is the 7.5% stake in the Richards Bay Coal Terminal (RBCT) which entitles the company to export six million tons of coal annually calculated on a total terminal throughput rate of 81mt/year.
Tegeta acquired the stake when it bought Optimum in April 2016 for R2.15bn in a deal approved by business rescue practitioners Piers Marsden and Peter van den Steen and agreed to by former owner Glencore.
Tegeta then controversially moved to sell the RBCT export quota to major international coal trading firm Vitol for around $250m (about R3.25bn). The deal was reported by Miningmx at the time to have infuriated the existing RBCT members who hold a right of first refusal over the purchase of coal export quotas from other members.
Miningmx also understood there was opposition to Vitol becoming a member of the RBCT because it was a pure trading company which did not own operating mines in South Africa and therefore had no "skin in the game."
The only comment made by the RBCT was in September last year when CEO Alan Waller acknowledged the proposal by Tegeta to sell to Vitol and added, "the RBCT board is following due process with this matter."
In July, Vitol announced it was walking away from the proposed purchase stating that, "the consortium comprising Burgh Group Holdings and Vitol will not be proceeding with the acquisition of Optimum Coal Terminal from the Tegeta group."