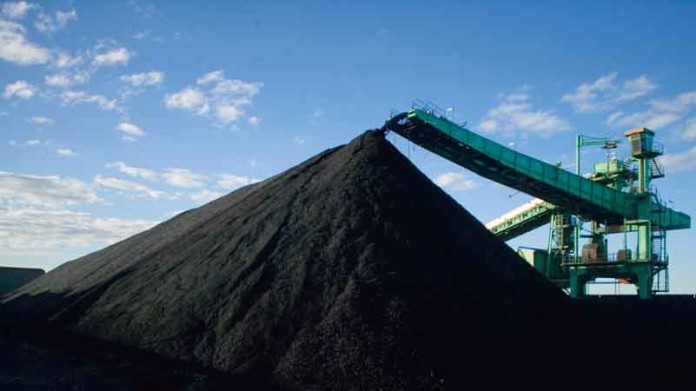 AGEING and inadequate transport infrastructure, coupled with a reticence by energy utility Eskom to dirty its hands with logistics, could offer opportunities for junior coal producers beyond just the supply of the fuel.
"Discussions with potential suppliers are moving away from just supply towards how we'll get the coal to the power stations," Eskom senior general manager for primary energy, Ayanda Nteta, told the South African Coal Export Conference 2018, in Cape Town, on Thursday.
"The coal that we are currently sourcing is further and further away from our power stations, so this is leading to opportunities in the logistics space. We are not in the business of logistics, so this is definitely an opportunity for coal miners," she said.
With South Africa's established coal mines facing extinction, and the stalwart producers seemingly unable to secure financing to extend their life-of-mines, smaller producers that offer a holistic "… supply and delivery" package could find themselves at the front of the Eskom tender queue.
According to Nteta, Eskom is facing an estimated coal supply shortfall of some 750 million tonnes from now to 2040. This excludes the coal allocation of two contracts currently out on tender, one of which outlines coal supply of 100Mtpa. "Additional opportunities" in coal supply and transport can be expected in the coming months.
"Medupi and Kusile are the big monsters and will have largest coal requirement," she said, adding that the projected coal demand for the existing fleet will target a quality bank of between 19 and 24 MJ/kg.
COAL SHORTFALL
The utility currently transports 40Mtpa of coal on road to its various coal-fired power stations, while an additional 13Mt is transported by rail.
Twelve power stations are currently receiving coal by road, while five – Camden, Tutuka, Majuba, Grootvlei and Arnot – are able to receive coal by rail and ten have their coal delivered via a conveyer. Only five of Eskom's power stations are equipped to receive coal by both road and rail.
"We have a significant projected coal shortfall in the next five years and new mines will be developed further away from stations. As a result, more coal will need to be transported on road and rail. This presents great opportunity in the rail siding space, as third-party sidings will be needed for coal handling," she said.
According to figures provided by the power utility, Eskom currently manages the supply of 120Mtpa of coal and controls the cost and operational performance at five cost-plus mines, producing a total of 42Mtpa.
Around 45Mtpa of its short- or medium-term coal supplies are sourced from emerging miners. Pointing to the relevance of emerging coal providers in Eskom's coal supply spread, Nteta said 60% of Eskom's medium-term coal contracts (those between five and ten years) were serviced by emerging miners. Eighty percent of supply contracts that spanned less that five years had been awarded to junior miners.
Nteta's comments come a day after the utility belatedly released its results for the six months to end September, showing a deteriorating cash position and a concerning inability to honour its R375bn debt burden.
It is hoped a change in political leadership in South Africa will restore good governance to the parastatal, which has been a hotbed of political wrangling and mismanagement in recent years, and has left the industry in doubt as to whether it can pay its bills.
The new cohort will still, however, have to deal with steadily declining grades of local coal.
According to the McCloskey Coal Report, published at the end of January, only 10% to 15% of South Africa's coal exports are currently meeting the country's benchmark grade minimum of 5,850 kilocalorie net as received.
It added that domestic thermal coal exports are expected to fall around 7% by 2021 to 76.1Mt. The free-on-board price of coal exported from the Richards bay Coal Terminal sat at around $95/t at the end of January.