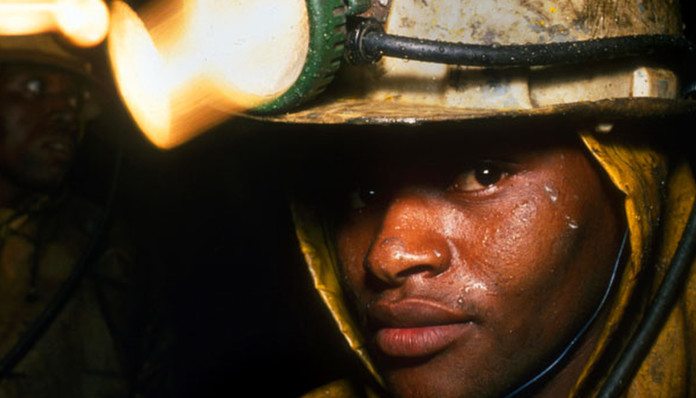 SOUTH African mines minister, Mosebenzi Zwane, will be briefed by Sibanye-Stillwater on Friday (February 2) after a lightning strike on Wednesday (January 31) left 950 miners trapped underground at the group's Beatrix gold mine located in the Free State province.
The Department of Mineral Resources (DMR) said in a statement that Zwane – who is currently the subject of speculation he is facing imminent arrest for state capture – would ".. receive a briefing from the mine and the department's inspectors who are on site".
Earlier today, BusinessLive reported that a power pylon had been knocked over during a storm cutting power to 4 Shaft and the main Beatrix operations of 2 and 3 Shafts. Power had since been restored to 4 Shaft and people hauled to surface. Power was restored to 2 Shaft and some 40 workers were hoisted to the surface there on Thursday.
There was no immediate timetable for the rescue of the balance of the workers who are currently without access to any power despite efforts to install gensets at the area.
However, Khulu Phasiwe, a spokesman for Eskom, told TV news channel, eNCA, that the utility had been working through the day to restore power to the mine. "The ground is very treacherous for our cranes, but we are soon to put up the wires and from about 9pm we will get an update on when they are energised," he said.
Phasiwe, who was speaking to eNCA at around 8pm, said the outage following the storm extended across wide parts of the Free State.
Steve Shepherd, a former analyst with JP Morgan Cazenove, said in comments at the foot of the BusinessLive article that the workers would be quite safe.
"I am confident the mine will be safely evacuated with no loss of life or even minor injury," said Shepherd. "South Africa's mining legislation in this type of situation is the best in the world. Indeed much of it came from here – decades ago," he added.
BusinessLive said gold mining companies had been successful in bringing trapped workers to safety. Harmony Gold returned 3,200 workers to surface at its Elandsrand gold mine in 2007 after a shaft was damaged and power supply to a main working area was halted.
The National Union of Mineworkers added its voice to calls by rival union, the Association of Mineworkers & Construction Union (AMCU) that the health of the trapped workers ought to be prioritised by Sibanye-Stillwater.
"The NUM will leave no stone unturned during the investigation of this accident," it said in a statement. "We call upon the mining companies to invest more money in protecting the lives of workers than focusing more on profits," it added.