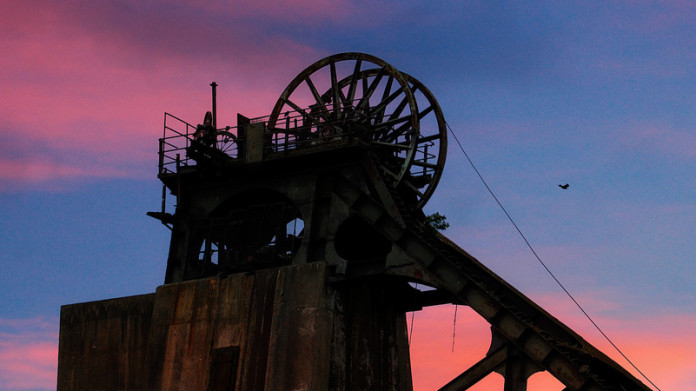 EVERY miner trapped underground since Wednesday at the premises of Sibanye-Stillwater's Beatrix gold mine in the Free State was delivered safely to surface described by the mining firm's CEO, Neal Froneman, as "a demonstration of competence".
Should mines minister, Mosebenzi Zwane, decide to proceed with a briefing by Sibanye-Stillwater today as planned on Thursday, he will hear of a world-class logistical effort and a story of excellence in which the South African mining sector is in dire need.
Some 955 miners were stranded at Beatrix 3 shaft from January 31 following the collapse of both the primary and secondary Eskom powerlines supplying electricity to Beatrix. The collapse had caused a power surge and outage at all three shafts at its Beatrix operations," Sibanye-Stillwater said in a statement this morning. As a result the majority of the night shift was unable to be hoisted to surface, it said.
"Emergency power supply from backup generators enabled 64 employees to return to surface at Beatrix 1 shaft and 272 employees at Beatrix 4 shaft during the course of the following morning, but damage to the winder control systems and generators at the Beatrix 3 shaft resulting from the power surge resulted in 955 employees remaining underground at the shaft stations until Eskom power had been restored to the mine," it said.
Encouragingly, the recovery of the miners alive was also down to Eskom, the state-owned parastatal, which restored power to Beatrix following an electrical storm that caused outages across broad areas of the province. This underlines comments made by the utility's interim CEO, Phakamani Hadebe earlier this week who said Eskom's problems were located among previous executive management rather than the firm's operators and technicians.
"I would … like to commend Eskom for the professional and efficient way they rose to the challenge to restore power to the operations," said Froneman.
"Through a tremendous effort to install temporary power line pylons by both mine management and Eskom, power was successfully restored during the morning of 2 February 2018 and all employees were safely hoisted to surface," the company said. "Employees will undergo throughout medical examination and trauma counselling, together with their families, if required. It is expected that operations will resume on Monday 5 February 2018," the company added.
Said Froneman: "This is significant rescue effort and one that all who participated in, can be extremely proud off, and it is a clear demonstration of the competence within the South African mining industry".