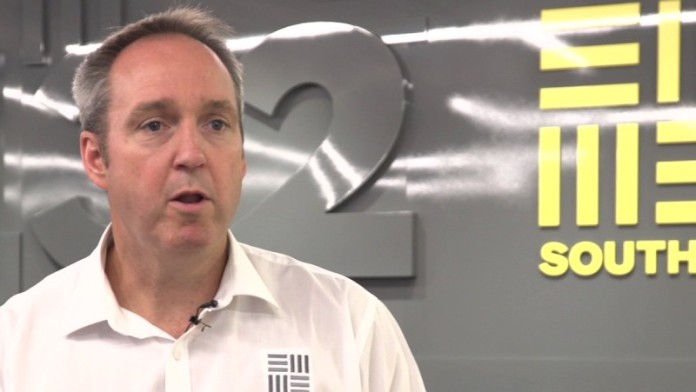 THE proposed sale by South32 of its South African Energy Coal (SAEC) division means the loss of a second large balance sheet by South Africa's domestic coal sector following last year's proposed sale by Anglo American of its Eskom-dedicated thermal coal mines.
A possible consequence of this is that the country's ability to fund expansions or additions of new sources of thermal coal for power generation may become harder to finance as the buyers of Anglo's mines and, most likely, South32's division, will most likely be so-called 'pure play', entities.
Diversified mining companies such as South32 and Anglo American have multi-geographic and commodity mixes which reduces their risk and cost of capital especially in funding capital intensive projects, such as new thermal coal mines. Though desireable from a transformation aspect, companies with no other asset but a thermal coal mine puts greater onus on both the South African government and Eskom to provide that funding. Eskom has been reticient to provide this funding over the last few years, for obvious reasons.
All is not lost though, according to Graham Kerr, CEO of South32, who told Miningmx in a recent interview that financed new thermal coal mines – one thinks of the proposed R20bn New Largo coal mining project owned by Seriti Resources – can be managed if Eskom, adopted an appropriate funding mechanism.
Said Kerr: "It depends to some degree on what cost curves Eskom is going to buy coal at. We are the lowest coal supplier [to Eskom] by a magnitude. If Eskom has a more rational approach to buying domestic coal then companies will have a bankably feasible project."
"And Eskom needs the coal," Kerr added.
Eskom said in January that it was facing an estimated coal supply shortfall of some 750 million tonnes (Mt) from now until 2040. This excludes the coal allocation of two contracts currently out on tender, one of which consists of coal supply of 100Mt a year (Mtpy). Eskom currently manages the supply of 120Mtpy of coal and controls the cost and operational performance at five cost-plus mines, producing a total of 42Mtpy.
Around 45Mt/y of its short- or medium-term coal supplies are sourced from emerging miners. Pointing to the relevance of emerging coal providers in Eskom's coal supply spread, Ayanda Nteta, Eskom senior GM for primary energy, said 60% of Eskom's medium-term coal contracts (those between five and ten years) were serviced by emerging miners. 80% of supply contracts that spanned less that five years had been awarded to junior miners.
Before finally divesting of its South African thermal coal mines, South32 is first establishing the unit as an independent business. It will then set about the process of finding an appropriate buyer. Kerr was reticent to be drawn on the details.
"We are focused on the first half of the calendar year in which we will set up the business, put in the right structure and leadership team in place. Only in the second half will we look at ownership structures," he said in response to a Miningmx question as to whether the group would prefer a cash deal or vendor-financed in which South32 finances the deal.
"We are conscious of our being in South Africa. What we do needs to be sustainable and it must enhance our reputation. So we would ideally like to see an ownership model in which we have a strategic black partner. We would then like to include communities and, if the market was right, IPO [list] the structure so that all South African have a chance to own it."
He added that the extension of Klipspruit, a predominantly export mine, would proceed after announcing the R4.3bn development during the first six months of its current financial year. "We are continuing to spend money on Klipspruit and contractors are being appointed. Mike [Fraser, COO of thermal coal, aluminium and alumina] and team are on schedule. It is going ahead regardless of the final ownership structure," he said.