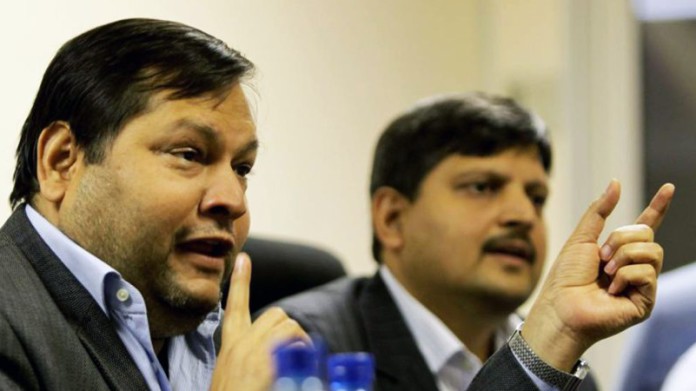 IT was impossible for the Gupta family-owned mining companies to do business following the withdrawal of its sole, remaining lender from South Africa – the Bank of Baroda.
This was according to a statement by Modilati Malapane, acting chief director at the Department of Mineral Resources who was responding to questions from Parliament's mineral resources committee. The businesses in question include Optimum Coal Mine.
BusinessLive quoted Malapane as saying about Optimum: "The company indicated they would not be in a position to pay employees salaries due to the bank issue". Other mining entities affected by the bank's withdrawal was Tegeta Resources, the owner of Optimum Coa,l and Shiva Uranium.
Tegeta also owns Koornfontein coal mine whilst Oakbay Energy and Resources, another Gupta company, owns the Brakfontein coal mine which – like Optimum and Koornfontein – supplies South African power utility, Eskom, with coal.
The Guptas – brothers Ajay, Atul and Rajesh – are believed to have left South Africa. Ajay, the eldest of the three brothers, is said by South African law enforcement authorities to be "a fugitive from justice".
According to previous media reports, two KwaZulu-Natal-based business rescue practitioners have taken control of seven companies owned by the Gupta family and their main task will be to find another bank for them. The practitioners were Louis Klopper and Kurt Knoop, the reports said.