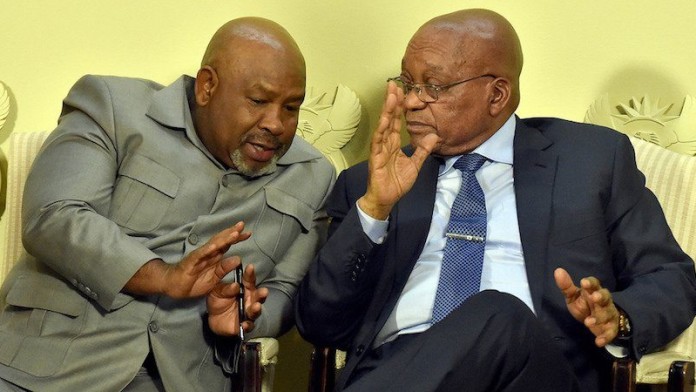 ESKOM had sufficient liquidity to continue resolving its governance crisis, and to implement its funding plans for the current 2018 financial year following completion of a R20bn short-term credit facility with a consortium of lenders.
The loan is guaranteed by the South African government.
The electricity utility's interim CEO, Phakamani Hadebe, said in a statement today he viewed the loan as a "… demonstration of the financial markets' confidence in Eskom's turnaround strategy", although he added that the company was "… cognisant of the challenges that are still ahead for the business".
The announcement comes on the same day S&P Global Ratings downgraded the creditworthiness of the power utility. The ratings agency said Eskom was in danger of defaulting and reduced its credit rating to CCC+ from B-.
"Eskom remains at risk of facing a distressed exchange situation or default in the next six months despite securing R30bn in short-term funding from local and international funders so far this year," it said. Said Calib Cassim, acting Eskom CFO: "The timing of the downgrade is unfortunate as we believe that we are starting to see slight improvements in markets sentiments".
Jabu Mabuza, Eskom chairman since being directly appointed by then deputy president Cyril Ramaphosa, said on January 30 that the company would leave no stone unturned in seeking way to recapitalise itself, including the possible sale of non-core assets. On February 14, Ramaphosa was appointed president of South Africa.
Mabuza raised the possibility Eskom could consult with the Industrial Development Corporation, the Public Investment Corporation, and other government-owned lending organisations regarding the capital structure overhaul. Mabuza did not provide details, saying only all options were on the table.
He fought shy of specifically identifying selling Eskom's non-core assets as a suitable funding solution. "Let's not go there," he said in respect of speculation Eskom would look to privatise some of its assets.
"I have no list of assets to sell. I have a mandate to look at the capital structure and then we will go to the shareholder. Then the shareholder is given the option: you pay (equity injection), you borrow, you steal, you sell … It's up to you. We have to say, this [solution] has got this demerit, this has got another," he said. The shareholder is the government through the Department of Public Enterprises, now run by Pravin Gordhan, South Africa's former Minister of Finance.
Eskom reported a decline in taxed profit by some R4bn to R6bn in the six months ended September compared to the interim period in 2016. Cash from operating activities fell 30% to R22bn. The deterioration was put down to growing municipal indebtedness, and low economic growth which led to a decline in demand – enough to offset the slim 2.2% tariff increase for the 2017/18 financial year.
Liquid assets – essentially an asset that can be turned into cash over a relatively short period of time – fell to R9bn from R30bn in the six months ended September 2016.