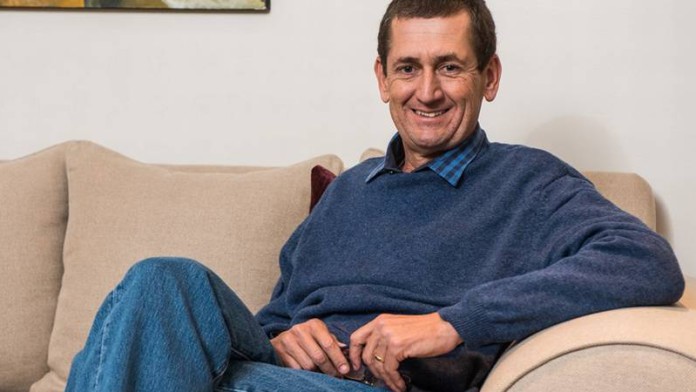 BERNARD Swanepoel and Sipho Nkosi are compiling a new black-owned company – the Phakamisa Consortium – which will throw its hat in the ring for the Tegeta Resources' coal assets, currently the subject of business rescue proceedings.
These assets include the Optimum and Koornfontein mines as well as the export entitlement held in Optimum Coal Terminal (Pty) Ltd.
"We are very comfortable to play and to win," said Swanepoel in an interview. "This is an easily salvageable process," he said of Optimum. The mines were put into business rescue by the Gupta family, which owns Tegeta, after its access to cash dried up following the withdrawal from South Africa of the only bank that would lend to it, India's Bank of Baroda.
Swanepoel said the format of the consortium would be similar to its recent R180m acquisition of Mooiplaats, a thermal coal mine in Mpumalanga province, from Coal of Africa, now trading as MC Mining. In that transaction, the Last Mile Fund took pole position. The Last Mile Fund has Patrice Motsepe's African Rainbow Capital as a shareholder, along with Swanepoel and long-time colleague Clinton Halsey through their To The Point entity.
At Mooiplaats, Swanepoel was joined by Nkosi, the former CEO of Exxaro Resources, and Don Turvey, the former CEO of Continental Coal and former director of BHP. The Last Mine Fund has other interested parties as shareholders including black women professionals. In the case of Mooiplaats, employees and communities participated in the mine's acquisition. Swanepoel said a similar process would be undertaken in respect of the Optimum and Koornfontein coal mines.
Swanepoel told Miningmx in November that the fund was structured such that African Rainbow Capital will match every rand Swanepoel's group of investors bring to the table. A fund of between R1bn to R1.5bn was envisaged with perhaps three to four investments.
In the case of Tegeta, however, taking the company out of business rescue may require recapitalising the operation's rehabilitation fund which could carry a cost of between R1.5bn to R2bn depending on whether the fund was raided by the Guptas, as alleged. The intention would be to raise this capital by leasing Optimum's 6% stake in Richards Bay Coal Terminal (RBCT) which would provide its buyer with access to the lucrative export market.
There are some imponderables however. For instance, it's unknown if there is legal recourse for recovering some or all of the rehabilitation fund that may have been diverted from the company. There needs to be an inspection of Optimum's mineral resource which may have been 'harvested' by previous management.
A new coal sales agreement (CSA) also has to be negotiated with Eskom. The current CSA expires in December in terms of which some 5.5 million tonnes/year of thermal coal was to be supplied to Eskom's Hendrina power station at a fixed cost of R161.37/t. This is one of Eskom's lowest cost coal contracts.
"We would have to renegotiate with Eskom. I don't think we could supply at that price but it has to be a price that is still excellent for Eskom," said Swanepoel. "If we can find R2bn, and the mine isn't destroyed, and we can have good conversations with Eskom and unions, then this is a transaction that can be done quickly," he said.
Mike Teke, a former CEO of Optimum Coal Mine when it was a standalone company, said last week that the Seriti Consortium, of which he is CEO, was interested in taking over Optimum. "We are interested in looking at it," he said on March 1. "There is coal there."
Said Anna Mokgokong, chairwoman of Seriti: "This guy [Teke] owned Optimum. What did he see there? The answer lies in that. But I can't say more than that as we have to understand the assets that we have (currently) got. Other things may emerge, but I can't talk about those now," she added.