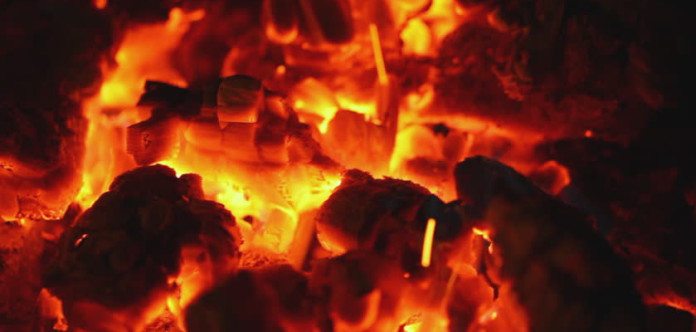 EXXARO Resources and Anglo American have put their Moranbah South coking coal joint venture project back on the radar after a sales process failed to attract the price they wanted and as market conditions for the mineral have vastly improved. The two parties have equal shares in the project.
"Although Exxaro embarked on a process to divest from its interest in the Moranbah South coking coal project in Australia, bids received were not reflective of Exxaro's view of the project," the company's CFO, Riaan Koppeschaar, commented in the firm's 'pre-close' message for the half year ended June 30.
"Exxaro, together with Anglo American, are in the process of reassessing the potential development plan for the project," he added. Moranbah South, situated in the Bowen Basin in Australia's Queensland, was put up for sale about a year ago. Since then, the metallurgical (coking) coal spot price has improved 38%. It is currently trading at $201/t.
Commenting on prospects for the second half of the group's financial year, Koppeschaar said thermal coal – which is Exxaro's main product – would remain strong at $100/t owing to "… stable seaborne demand from traditional markets with seemingly tight supply". The thermal coal price is expected to average $96/t in the first half of its financial year.
"International coal prices remain strong as demand continues to outstrip supply," he said. "China introduced plans to curb its domestic prices to curtail dependence on coal imports, resulting in Indonesian and Australian coal being concentrated on South Korea, closing the arbitrage window for South Africa into South Korea.
"Coal stocks in India remained low in the first half of the year and hydro power generation decreased by 15%. As a result, low to mid-calorific value South African coal remained competitive in India," he added.
ESKOM
Closer to home, Exxaro wasn't able to record much progress in negotiations with Eskom, the South African power utility. The two companies are in arbitration over closure costs associated with the Arnot colliery – a so-called 'tied' mine because it is subject to a contract in which Eskom pays for capital expenditure in return for exclusive coal supply.
However, Eskom declined to reinvest in Arnot's resources several years ago resulting in its closure. A similar situation is developing at another of Exxaro's tied mines, Matla, which is contracted to supply about 10 million tonnes annually. Some R1.8bn is required in order to access new resources. Eskom said in the past this would be paid, but now there appears to be a dispute with the issue proceeding to arbitration.
"Large capital projects at Matla remain unfunded by Eskom, with Mine 1 not producing," Koppeschaar said. "The remaining shafts (Mine 2 and Mine 3) are forecast to produce seven million tonnes for FYE18 [estimated for the 2018 financial year] … Exxaro continues to engage with Eskom to provide the required capital funding … Exxaro and Eskom are continuing engagement through an arbitration process to resolve the matter".
Exxaro was also engaging with stakeholders over the implementation of its new black economic empowerment (BEE) transaction which was opposed by certain shareholders until the company agreed to changes. Exxaro said last year it would broaden the BEE deal, a concession that enabled the transaction to which support at its annual general meeting.
"Whilst progress has been made, Exxaro is in discussions with stakeholders to find an amicable solution in respect of the undertakings relating to the restructuring of the BEE shareholding and the potential listing of New BEECo on a BEE exchange," it said.
The implementation of an employee- and community-related element of the BEE transaction had been delayed by a draft Mining Charter due to be discussed at a summit with the South African government, pencilled in for June 7 and 8.
Said Koppeschaar: "… the board of directors of Exxaro has resolved that the implementation of the relevant BEE structures be delayed to ensure regulatory compliance is achieved and the structures are optimised in this regard".