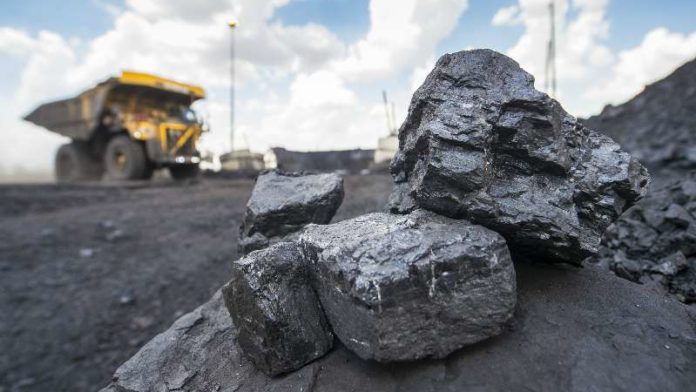 SAKHILE Ngcobo, a shareholder in South African coal entrant, Sibambene Coal, said the company intended to buy assets or establish joint ventures with existing operators in the energy space in an effort to capitalise on the country's abundant resources.
Responding to media questions following the official launch of the company in Johannesburg today, Ngcobo also said he had held a discussion with Anglo American regarding the acquisition of coal assets, and described mines that South32 intended to sell as part of its South African Energy Coal (SAEC) as "beautiful".
He stopped short of confirming whether Sibambene had been shortlisted as a potential buyer of SAEC. "I'm not going to talk about that," he said.
Sibambene has Luxembourg-registered Menar Investments and the Swiss commodities trading firm, Mercuria, as its main shareholders (49% combined), but it also had a combination of black-owned groups as shareholders. These include Mirospan Mining, an industry services and investment company of which Ngcobo is executive chairman. Mirospan Mining has a 10% stake in Sibambene.
Ngcobo was formerly head of corporate affairs at De Beers in South Africa and served on the board of Zimele, an investment vehicle owned by Anglo American.
"Sibambene is technically strong and financially available to do the correct investments. We are 51% black-empowered and have no competition issues," he said. "We are looking very aggressively [at growth]. We have met with Anglo American and we considered Optimum [Coal Mines]," he said, adding that Optimum Coal Mines did not meet the firm's strategic investment criteria.
"We won't talk about South32 but we love it and feel it is a beautiful asset." South32 said in 2017 that it intended to hive off SAEC which produces about 27Mt/y of thermal coal of which about half is exported.
Commenting during his company's interim results presentation in February, South32 CEO, Graham Kerr, said the intention between now and the year-end on June 30 was to shortlist three to five companies from an initial list of more than 50 bidders for SAEC. The short-listed companies would be allowed access to SAEC's data room in order to conduct due diligences.
"We think that we can be a [mining] champion in the South African mining space," said Ngcobo. "We are ready to partner with juniors and talk with the majors such as Anglo American."
Menar MD, Vuslat Bayoglu was critical of the anti-competitive nature of the South African coal industry, and said it needed fresh blood. "Who is mining new coal?" said Bayoglu. "It needs competition. There are four companies that control RBCT [Richards Bay Coal Terminal] which is not good in terms of competition. We need diversity," he said.
According to Sibambene data, about 87% of total South African coal resources as of June 2017 was owned by three companies in Exxaro (38%), South32 (32%) and Glencore (17%). About three-quarters of total allocation rights through RBCT was owned by the same companies as well as Anglo American even though Anglo had only 5% of total resources having sold its domestic coal mines to Seriti Resources.
Menar owns 12 million tonnes/year in coal production held via is 37% stake in Canyon Coal which operates four colleries in South Africa. It also has interests in Zululand Anthracite Coal and Kangra Coal.
In addition, Menar has a 74% stake in Zululand Anthracite Colliery, a 59.2% stake in Sitatunga Resources (an exploration and development company with aspirations to expand beyond coal) and a 37% stake in Kangra Coal, bought from a Spanish company last year to which RBCT allocation was attached.
Mercuria markets some of the coal produced by Menar and selectively joins Menar in buying and expanding assets. The Swiss firm's banking links and balance sheet also provide Menar, and now Sibambene, stability.